Want to plan a trip to Andaman islands but afraid that bad weather could spoil your vacation? Don't worry we have got you covered.
In this article we go in depth about what weather to expect in Andaman islands during the year and also what time is best for you to visit the islands based on your activity preferences and travel style.
Understanding the Weather Patterns in the Andaman Islands
Exploring the beautiful Andaman Islands is a great way to take in their rich culture and stunning scenery. However, travelers should be mindful of how weather can affect their experience; during monsoon season heavy rainfall could keep them from fully enjoying all that this region has to offer unless they plan carefully.
By understanding the changing conditions of these islands, visitors are able to better tailor trips for an unforgettable journey!
Want to take the perfect trip to the Andaman Islands? This blog has you covered, offering all of the info needed for a hassle-free and unforgettable stay! Learn about average temperatures throughout different seasons as well as rainfall trends so that any activity - from diving at crystal clear waters or bird watching in lush jungles - is done with confidence. Plus, get recommendations on when best to book your hotel before discounts disappear plus how planning ahead can help save time and money getting there via ferry rides. Get ready for an amazing adventure that won't be soon forgotten!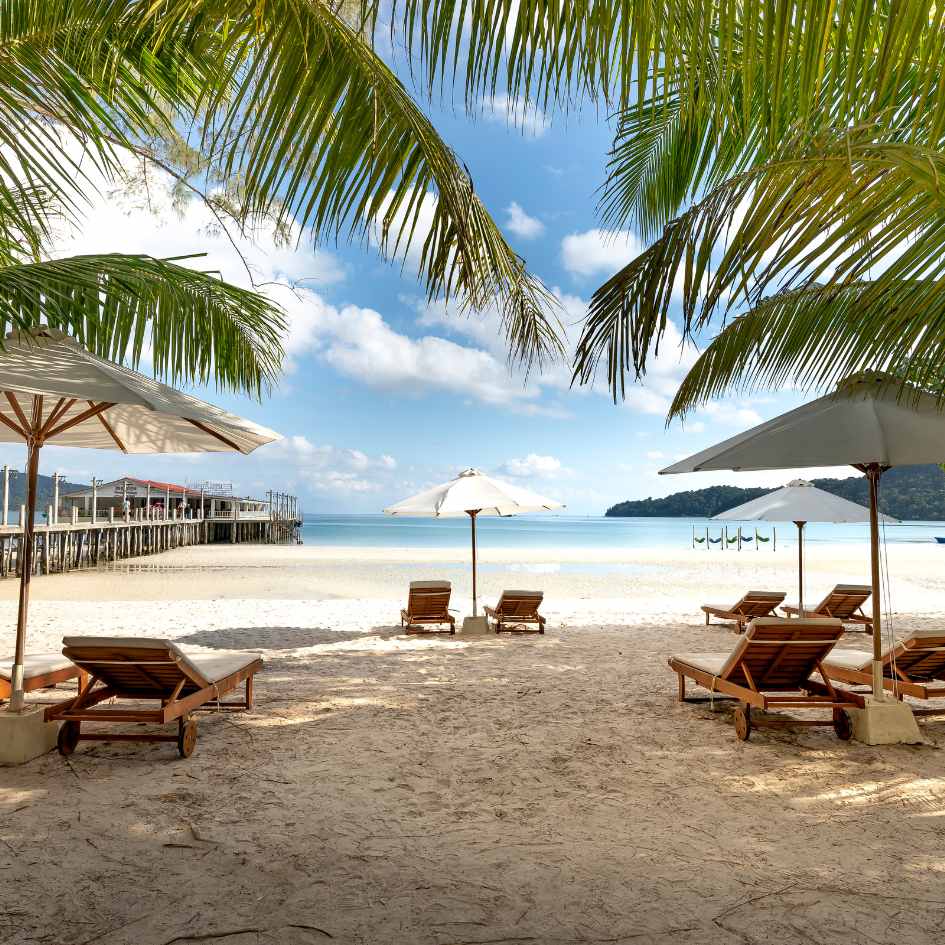 The Best Time to Visit Andaman for Good Weather
A tropical paradise, the Andaman Islands experience two distinct seasons - a rain-soaked monsoon season from May to September and dryer months with clear skies during October to April. During the rainy period you'll encounter heavy downpour plus strong winds while enjoying much drier conditions in wintertime!
When the monsoon season hits, outdoor fun in the Andaman Islands is a challenge with its dreary days and choppy waters. But if you want to experience some tropical paradise vibes, wait for the dry season – that's when skies are clear, humidity low and temperatures just right! Plus easy access to calm seas means plenty of opportunities for water sports like diving or kayaking - your perfect beach getaway awaits!
The Ultimate Guide to Andaman Weather: Average Temperature and Rainfall
The Andaman Islands has a tropical climate and the temperatures range from the low twenties to a balmy thirty-two degrees, especially during April and May when things really heat up! During monsoon season – roughly between June to October – you can expect around two hundred millimetres of rain while only one century falls in the dryer months.
The Andaman Islands boast a captivating climate, influenced by predictable patterns like the monsoon winds and shifting temperatures. Throughout its four distinct seasons, it's shaped by various forces including the Bay of Bengal and Indian Ocean currents that moderate heat levels in the dry season. Atmospheric pressure systems also play an important role alongside geographical aspects to determine what weather conditions tourists can expect when they visit - knowledge which could help shape their itinerary for maximum enjoyment!
Monthly Andaman Weather Forecast: Here is a table showing the monthly weather forecast in the Andaman Islands:
| Month | Weather Condition | Average Temperature (°C) | Average Rainfall (mm) |
| --- | --- | --- | --- |
| January | Dry Season | 25 - 32 | 50 |
| February | Dry Season | 25 - 32 | 50 |
| March | Dry Season | 25 - 32 | 50 |
| April | Dry Season | 27 - 34 | 50 |
| May | Monsoon Season | 28 - 33 | 200 |
| June | Monsoon Season | 27 - 33 | 200 |
| July | Monsoon Season | 27 - 33 | 200 |
| August | Monsoon Season | 27 - 32 | 200 |
| September | Monsoon Season | 27 - 32 | 200 |
| October | Dry Season | 25 - 32 | 50 |
| November | Dry Season | 25 - 32 | 50 |
| December | Dry Season | 25 - 32 | 50 |
Best Time to Visit Andaman for Good Weather:
If you're in search of an unforgettable vacation, the Andaman Islands offer perfect conditions during a six month period. From October to April, visitors can bask in clear skies and mild temperatures ideal for activities like diving and water sports! The dry weather also offers low humidity levels while allowing plenty of time outdoors - making it one great adventure destination.
Planning a Trip to Andaman: Best Time to Book Hotels and Ferries:
No trip to the beautiful Andaman Islands is complete without taking in its lush greenery and crystal clear waters. To get the most out of your journey, plan your visit during dry season - October through April - when you're more likely to experience warm weather with tranquil seas perfect for exploring each island. Pro tip: book accommodations and ferries early on since this period also happens to be peak travel time!
The Best Time to Visit Andaman for Diving, Snorkelling and Water Sports
Take the plunge and dive into spectacularly clear waters during a getaway to the Andamans, from October to April! Witness vibrant marine life swimming under shimmering sunlight between December and March. It's truly an unforgettable experience you won't want to miss!
If adventure and exploration is your thing, Andaman's dry season (October-April) offers the perfect opportunity. Enjoy a variety of water sports such as snorkeling, kayaking or windsurfing over tranquil seas - making it an ideal spot for thrill seekers!
Best Time for Discounts in Andaman:
Exploring the stunning vistas of Andaman is made easy and cost-effective when you take advantage of discounts during monsoon season. From May to September, reduced prices on hotel rooms and ferries make it easier for travelers to enjoy a getaway at an affordable rate - all while having spectacular views accompanied by occasional rain!
Best Time for a Destination Wedding in Andaman:
Andamans are a dream come true for destination weddings! November to February is the perfect time of year, when you can enjoy: balmy weather and tranquil seas - perfect for exchanging your vows in serenity. Plus, it's not as crowded so there'll be plenty of room for all your family members and loved ones!
Best Time for Booking Flight Tickets to Andaman:
Exploring Andaman is an experience like no other, and the earlier you book your tickets during peak season (October to April), the better chance you have of securing a great fare. For those looking for discounted prices, jetting off in monsoon season (May-September) may just be your ticket! So remember – planning ahead pays when it comes to locking down top savings on flights bound for paradise.
Best Time to Visit Andaman for Bird Watching
Andaman Islands is a veritable paradise for birdwatchers, boasting over 300 species of avian life. During the peak season from December to April, migratory birds flock to these islands making it an extraordinary opportunity for spotting rare breeds. With pleasant weather and sunny skies all through this time period, one can take advantage of excellent conditions during excursions into popular hotspots like Chidiya Tapu, Mount Harriet National Park or Mahatma Gandhi Marine National Park's mangrove forests. An unforgettable experience awaits!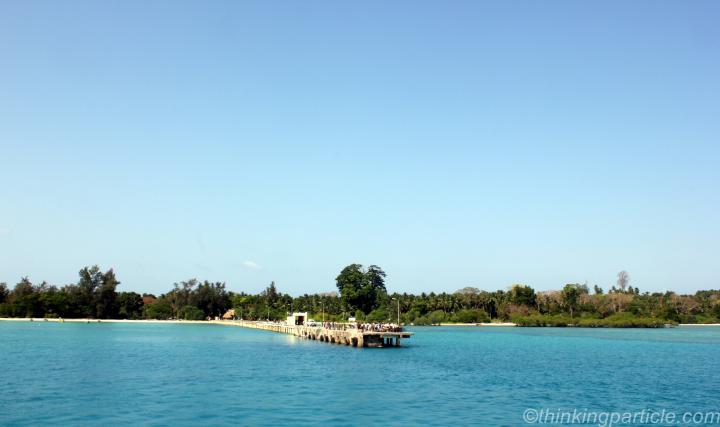 Best Time to Visit Andaman for Backpackers/Adventure Seekers
With calm seas, mild temperatures and plenty of outdoor activities to choose from, Andaman is the perfect destination for adventure seekers. From October through May, visitors can explore Baratang's limestone caves by kayak or brave a trek up Radhanagar Beach. For those looking for an even more thrilling experience in these months however – like braving monsoon season – you'll find no shortage of exciting challenges during your time here!
Andaman Island Activity and Attraction Calendar: Best Time to Visit
| Activities/Attractions | Best Time to Visit |
| --- | --- |
| Diving | December to April |
| Coral Viewing | December to April |
| Mahatma Gandhi Marine National Park | December to April |
| Sea Sickness | Avoid visiting during monsoon season (June to September) |
| Cyclones | Avoid visiting during cyclone season (October to May) |
| Snorkelling | December to April |
| Beginner Divers | December to April |
| Manta Rays | December to April |
| Radhanagar Beach | December to April |
| Ross Island | December to April |
| Scuba Diving | December to April |
| Water Sports | December to April |
| Sea Turtle Viewing | December to April |
| Marine Life Photography Trip | December to April |
Explore the breathtaking beauty of the Andaman Islands, where you'll find an exquisite fusion of pristine coastlines, fascinating wildlife, and thrilling aquatic adventures. Savour the tropical paradise, with a temperature that hovers around the comfortable 27°C throughout the year.
However, don't miss the monsoon season from May to September, where every month is an adventure in itself with distinct weather patterns that keep you constantly engaged. Plan your perfect escape to the captivating Andaman Islands, where every day is an unforgettable experience.
Final thoughts on the best time to visit the Andaman Islands
When venturing to the stunning Andaman Islands, it's important to be strategic in your planning to ensure you make the most out of your trip. Consider the weather patterns, your personal preferences, and your travel style to create the ultimate experience. For those searching for a calm and dry vacation, you'll want to visit from November to February when the weather is pristine and sunny.
Adventurous divers will find their sweet spot from December to April while thrill-seekers seeking water sports excitement should aim for a trip from September to May. If finding deals is your top priority, take advantage of discounts during the monsoon season. Looking to say "I do" in paradise? Plan a destination wedding between November and May. And for those eager to explore the wildlife and put your feet to the pavement backpacking, head out from November to March to catch all the on-foot action.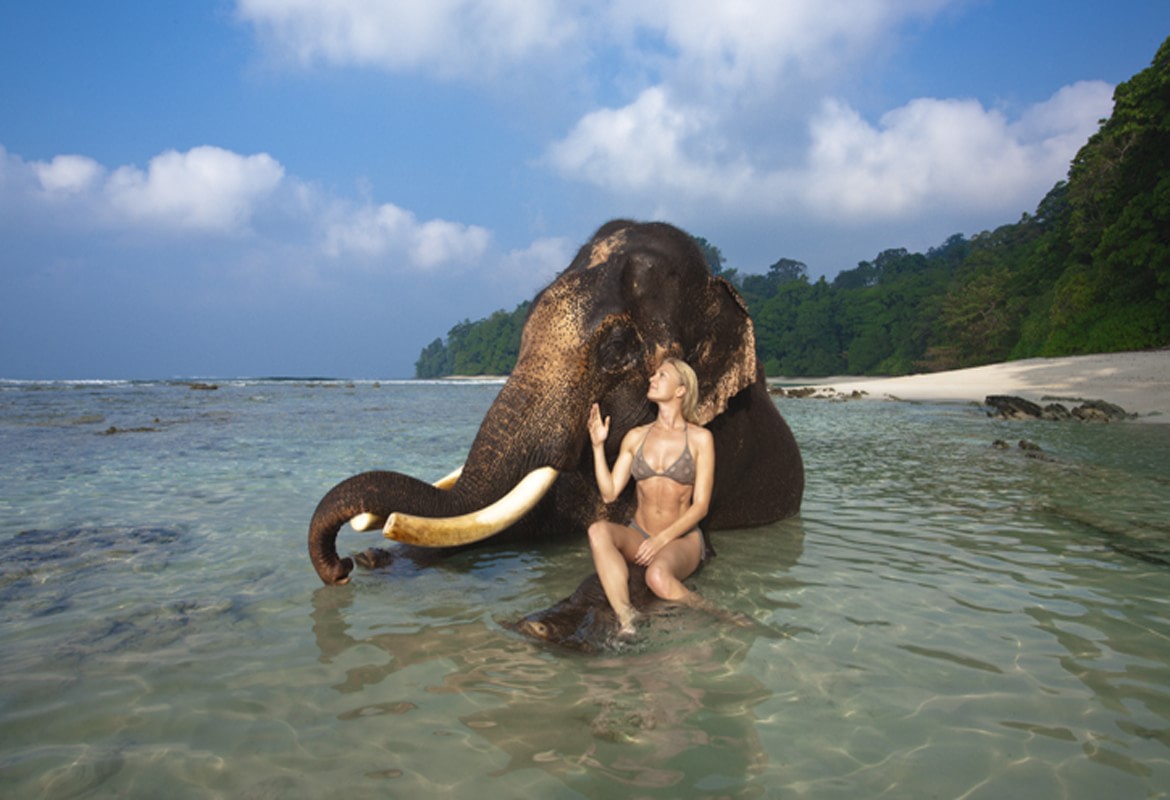 The Andaman Islands are a treasure trove of adventure, waiting to be explored by eager travelers with varied preferences. Before embarking on your journey, keep in mind your travel style, budget, and interests. At Tropical Andaman Tours, we understand the importance of creating personalized experiences that cater to your unique needs and desires. Allow us to help you make the most of your Andaman adventure with our tailored trip planning services.
List of sources used in the blog
Andaman Tourism Official Website
Weather Underground
TripAdvisor
Lonely Planet
Note: The above information is general in nature and should not be considered professional advice. It is always advisable to check with official sources and professional travel agencies such as Tropical Andaman Tours for the latest information. Please feel free to call us for any queries on +91-9790714424 .
Some other frequently asked questions by travellers about weather in Andaman and best time to visit
Is it possible to view coral all year round in the Andaman Islands?

Absolutely, the Andaman Islands offer year-round opportunities to see coral. But from December to May, when the water is clearer and visibility is great, is the best time to see coral. Coral reefs and marine life are at their most vibrant and active during these months.

What are the best months for diving in the Andaman Islands?

Head over between December and May for the ultimate diving experience! Gain perfect visibility, crystal clear waters, and be in awe of the vast marine life and coral formations.

What are the best months for visiting Mahatma Gandhi Marine National Park?

Mahatma Gandhi Marine National Park is best visited from December to May when the weather is dry, sunny, and good visibility. The best time to participate in activities like snorkelling and diving as well as to observe the diverse marine life and coral formations in the park is during this time.

Is there a risk of sea sickness while visiting the Andaman Islands?

Some tourists to the Andaman Islands may experience seasickness, especially if they are prone to motion sickness or are on a long boat journey. It is advised to pack natural remedies or prescription medicine to combat motion sickness, remain hydrated, and get enough of rest before your vacation.

Do cyclones often occur in the Andaman Islands?

While they are uncommon, cyclones can happen in the Andaman Islands during the monsoon season, which lasts from June to September. During this time, travelers to the Andaman Islands should be aware of the dangers posed by cyclones and take the appropriate precautions, such as keeping an eye on local weather forecasts and staying up to date on any potential cyclones in the area.

What is the best time to visit the Andaman Islands for snorkelling?

When the weather is dry, sunny, and there is good visibility, December to May are the best months to travel to the Andaman Islands for snorkeling. There is plenty of marine life and coral formations to see during these months, and the water is calm and clear.

When is the best time to see manta rays in the Andaman Islands?

In the Andaman Islands, December to May is the ideal time to watch manta rays since the water is cleaner and visibility is great throughout this time. Throughout these months, divers can view manta rays in a number of well-liked dive locations in the Andaman Islands, such as Barren Island and the North Bay.