So are you planning for a vacation to Andaman islands with your family or your loved one this year?
We know how daunting it can be , as there are a lot of things to consider when planning your perfect break from your stressful life.
We don't want you to stress over your Andaman tour plan, a vacation is meant to relieve your stress not to increase it!.
Planning a perfect vacation is a systematic process. There are a lot of things to consider but if you follow the process step by step you can be pretty sure that you haven't missed out on anything important.
Its easy to get lost in the ocean of information available on the internet, from blogs to facebook groups ,instagram stories, travel forums etc.
Sometimes these resources make it even harder to make your travel plans and all this abundance of information from different sources can quickly become overwhelming and make your andaman trip planning even more challenging.
The things you need to consider include your budget, activities,accomodation,air tickets and many more smaller but very important things.
We at tropical Andamans have worked with thousands of clients over the past 7 years and want to share our experience to help you plan your perfect vacation.
Each client has a different expectation and requirements and so tour planning for everyone is different and one size does not fit all .However there are a few things you should consider while planning your trip which is common for all.
So, we have put together a step by step guide on the things you should consider while you make plans for your next vacation to Andaman islands . We have tried to list out things in a certain order which will take you through the brainstorming phase of your trip planning with ease .
So take a deep breath and let's get started !
Step 1 : Decide your travel partner solo/family/friends
A vacation is all about memories and experiences and you have to decide what kind of memories you want to create on every particular trip, for this you have to ask yourself:
Who are you travelling to andaman with?
This question is a very important one if not the most . Are you planning to travel solo? With your partner? With your family?
If you are travelling solo you would probably want to avoid staying at a resort popular with couples and might not want to visit a zoo etc. you might prefer to go for treks , adventure activities and meet new like minded people .
A solo trip is not for everyone ,it can be a life-changing experience for many people while it is a disaster for some.
Travelling solo is a process of self-discovery and ambition. Also, the highest degree of self-indulgence
As wonderful as this adventure sounds, it comes with a cautionary tale.
There are certain things you need to be very sure of when travelling solo or with family.
Roadmap of the entire Andaman trip
Let's say, on your arrival, will you be getting a cab to the hotel? Will the Hotel offer all the amenities such as wifi, food, credit card machines?
What would be the distance between the main city and the hotel? The distance between the places you plan to visit and the hotel?
What is the number of days you intend to spend in Andaman Islands and will it work within your budget framework?
Travelling as a couple
A honeymoon couple travelling to Andaman wants a different experience from a solo traveller or a family group.
A couple generally looks out for places which offer you relaxation and luxury. The main focus here is to spend some quality time with the partner. A week or two is the preferred duration.
Take a look at the itinerary of Tropical Andamans. We have a brilliant one-week strategy. This involves visiting beaches, scuba diving, swimming, site seeing. Always book in advance, it will fetch you at least 5 -10% discount.
Travelling with family
Travelling with family is a beautiful experience. It leaves a lasting impression of childhood memories. And fosters a deep bond with your loved ones.
Travelling with elderly or kids calls for the extra vigilance and planning.
Make sure that the activities you pick do not include many miles of walk or dangerous sports. Stick to the basics such as cultural heritage sites, museums, and beaches.
Make sure to pack the required medicines and the extra food.
Keep the kids informed. Accustom them with the itinerary, places, heritage and stories. In a scenario that they may get lost or misguided, it would be easy to find the way back.
In case you need help with a wheelchair, we would suggest hiring a private car for the trip
Step 2: How many days to you want to stay in Andaman
This step is the most crucial in setting the tone for the rest of your trip. It questions your budget and area of interest.
Once the traveller decides on who to travel with. The next is to contemplate on the number of days.
Considering the duration your Andaman vacation is vital. It may depend on a lot of factors. Say how far is your travel to Port Blair?. Will you get your leave approved? Would you want to leave a day or two to get back home and relax?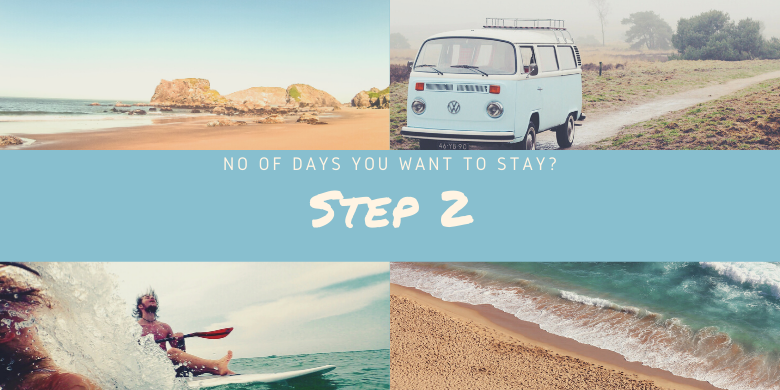 Based on this you might want to avail one or the other package option Tropical Andaman provides:
We have a 3 days quick trip
We have a 3 days quick trip
Day 1 - Airport pick up followed by local city and heritage sites on the day. Cellular jail and light and show program by the night
Day 2 - Havelock island and Radha Nagar beach
Day 3 - Elephant beach (snorkelling trip. and a boat ride). Evening head back to Port Blair
Day 4- Drop you off to the airport
Do keep in mind that these are the basics of this beautiful island. And with plenty of time in your hands, we would suggest a four or five-day trip
Day 4 - Ross island and north bay island
Day 5 - Neil island
Usually a minimum of 5 days is required for an Andaman tour which covers all major attractions.
You are welcome to extend your stay with an immersive experience for ten days.
You can spend more days in every location and relax on the sandy beaches.
Do check our itinerary section for more information
Step 3 - Budget of your trip
Keeping your budget in mind is also very crucial. The easy way would be to decide on a rough budget.
Split your budget into the core activities and others.
Make sure you divide enough money for all the core necessities. E.g. Transport (airline ticket, taxis, buses), sightseeing, hotel reservation.
Try and book a Andaman tour package which includes at least two meals a day. In that case, you wouldn't have to worry about finding a place to eat, when you get up or go to bed. You can always have that one meal a day outside and enjoy the local cuisine.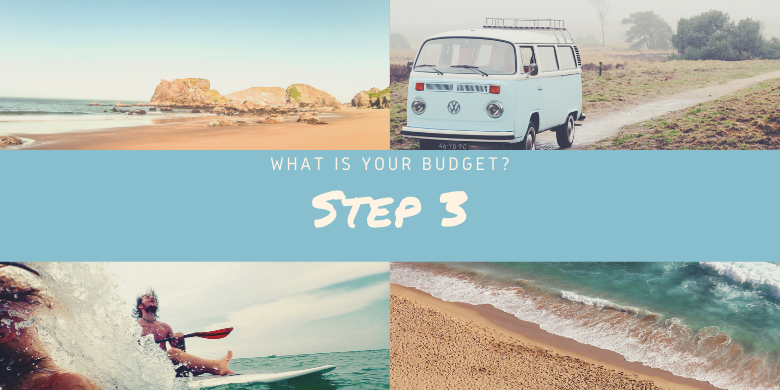 Then allocate the rest of the money for other activities.
E.g. scuba diving, shopping, dinner, dates etc.
Keep aside some funds for contingency.
Prioritize what you want the most, it's difficult to have it all.
Depending on the couple or the family, you might want to book in advance. This will avail good discount options. Also, pre-booking everything would avoid last-minute confusion.
A solo person can go easy and take one step at a time.
If you have answers to these questions then the next step is to get all your documents ready.
Step 4: Decide on your travel style
Travel style differs from one person to another. It is important to ponder on who you are and what you would like out of the trip.
For an adventure junkie, there is sea diving, bungee jumping, jet skiing and kayaking only to name a few.
But in case you prefer privacy, then lie down by the coconut tree and soak up the sun. Islands here give you that perfect private atmosphere.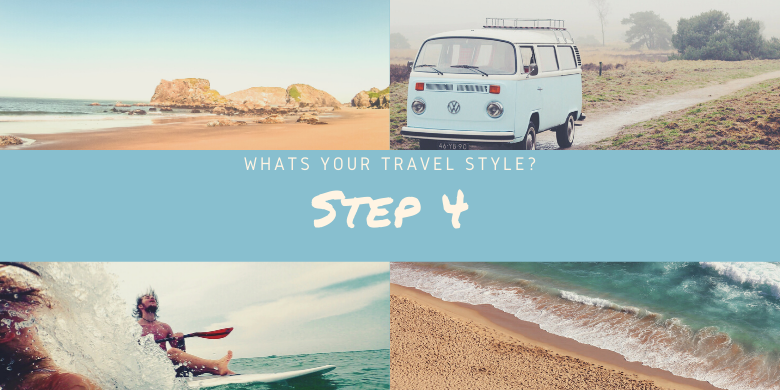 In the evenings, head to the resort bar for socials and grab a drink and enjoy the sound of the crashing waves.
For all the romantics, it's also an idyllic place for a proposal. The breezy sunset, crashing waves and the candlelit dinner will escalate your senses.
Go ahead and hire a photographer and capture the memories with your beloved.
For the family group, we always recommend our package with the most amount of sightseeing. From the cellular jail to the glories of Ross island. The children, young and old will enjoy it.
We would recommend hiring a private vehicle for a couple. And group vehicles for the ones with family. It is more convenient and inclusive.
The solo travellers best suit travelling with a tour guide or with a group.
Step 5: Consider the weather
The season plays a very vital role. It will make or break your vacation. You don't want to be stuck at a beach with heavy rainfall.
The best season for activities in Andaman is without question, the summer and spring.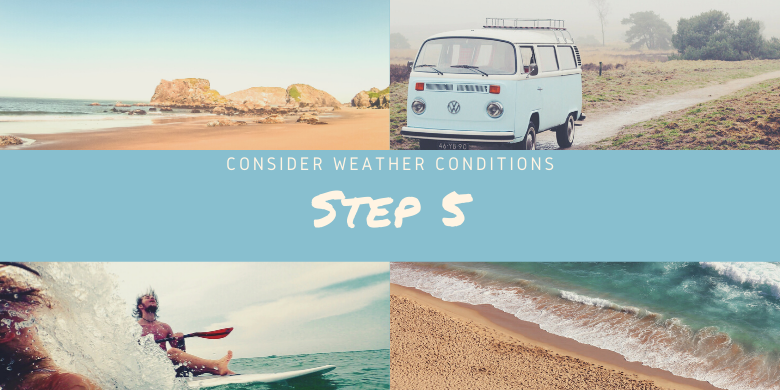 This season is ideal for scuba and snorkelling. The simmering sun on light blue waters will steal your heart.
But, if you are low on budget you may consider the off-seasons as well. The discounts offered on the Andaman Tours makes it worth the while.
Step6: Book flight tickets
Once you have done the above, it's time to Book your flights to Andaman.
Yet, consider the following:
Is there a direct flight from your location to Port Blair. Will you travel to havelock by bus or a hired car? How many islands do you wish to visit and the mode of transport you are most comfortable with?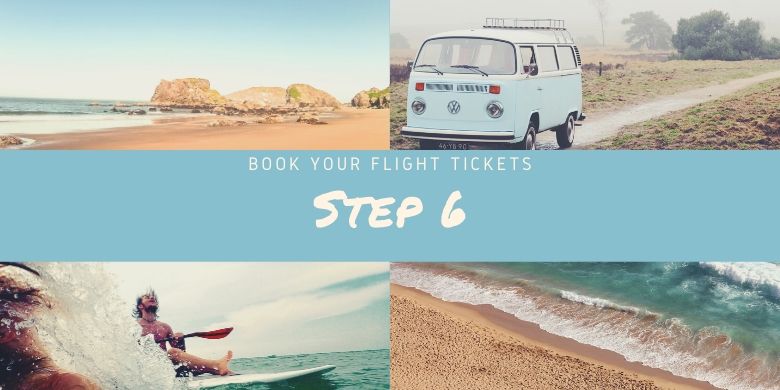 Would you like to travel with other groups?
Our company's itinerary will help you with understanding your potential options.
Reconfirm all your bookings, make sure you have the number of all the cab drivers and guides.
Step7: Book your stay in Andaman
It is best to book your hotel at the earliest.
We would suggest comparing different hotels and the room sizes for your needs.
If you are tight on your budget, look for the cheap hotels or resorts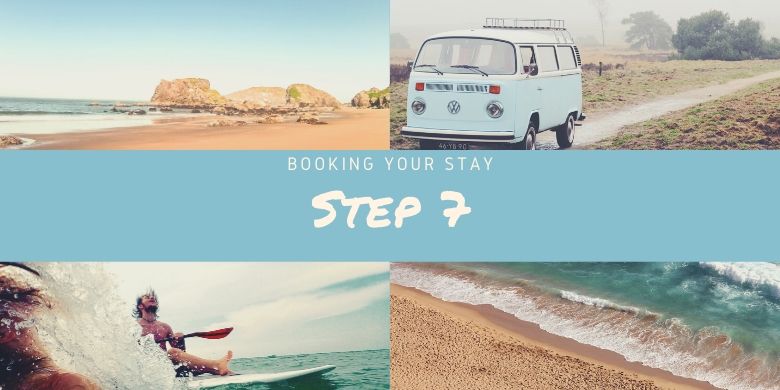 Before your booking, you can request your agent for a clear picture of the location.
Homestays are also an option for the ones looking for cheap accommodation.
In case you are travelling with family or are going solo, we recommend making the city as the base location.
Make sure that you Keep in touch with your travel agent and get all the needed updates.
Reconfirm your hotel booking a week before you plan to start.
Step8: Book all entry ticket for sightseeing
This step may seem trivial, but we assure you it's best done at the earliest. Booking your entry and sightseeing ticket in advance. This will help you with reducing your waiting time and any on spot confusion.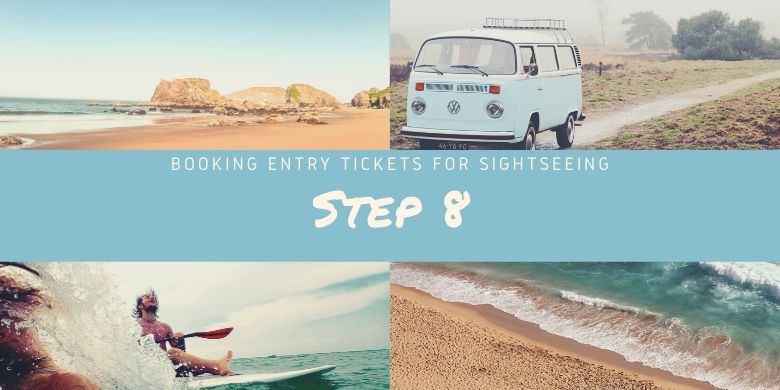 Keep your agent informed about all the places you wish to see. Book everything beforehand to stay calm and comfortable.
The Port Blair city has a lot to offer. Cellular jail with its historic past is mesmerizing. They have a brilliant light and sound show in the evenings.
The anthropological museum is a complete delight. They offer narratives of the native tribal. The Jarawas, the Onges, the Sentinelese, the Shompens, are the few to mention.
There are also stores with souvenirs, pearls and other authentic island items.
The ross island is happily situated in the middle of the sea. About an hour away from the city, it's a complete nature&rsquos delight. There are also places like marina park and jolly boy national park. All these places would need passes for entry or activity.
Step9: Book all cruise and ferry tickets
By now it may seem tedious, but we advise you to be proactive and book your cruise and ferry tickets.
If you plan to travel to havelock, then consider the boat timings, hotel check-in timing and your travel routine.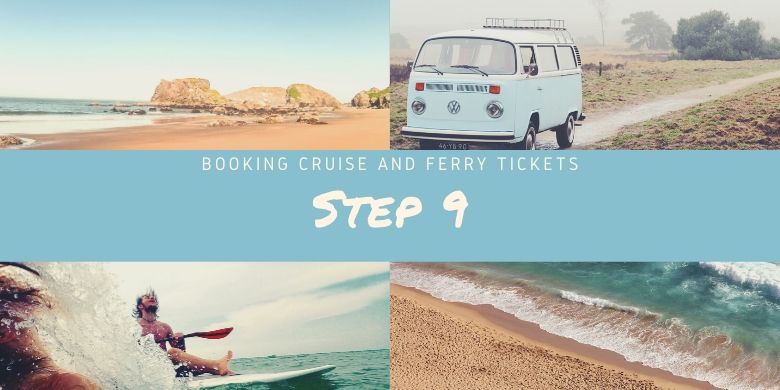 You could opt for different ferries depending on your budget. Mac cruise, green ocean and govt ferry are a few options.
Consider the timing and the cost of the ferry to all the locations you plan to travel. There are options to travel in the morning and noon.
Step 10:Transport and Connect
Once again consider your transport. We suggest solo travellers opt for group transport for safety and security reasons.
For honeymoon couples, we generally recommend private vehicles for privacy.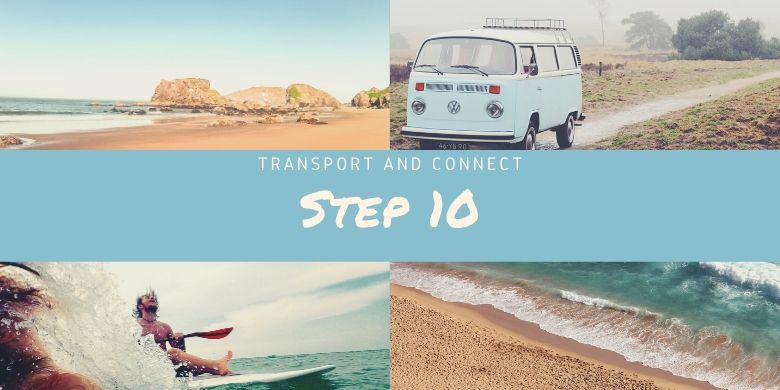 Depending on how many people you are travelling with, you can book one or more private cars.
Always keep in touch with your agent and inform him at the earliest about your transport needs.
Also, request for a driver who either knows Hindi or English.
Reconfirm that your package has a pick-up and drop service.
We also recommend keeping our drivers name and number saved in your mobile.
Leave an itinerary for your hotel manager as well as a close friend or a family member
Keep a portable charger with yourself. Ensure that your phone has a full battery and connectivity.
Well, if you are not travelling solo and with a family, you should adhere to the above guidelines anyway.
Step 11: How to make the payments
If you get confused about how and when to pay.
We recommend paying an advance of about 20 to 30 per cent to the agent before the trip. Cruises and sightseeing places can get booked only for the full amount. But before you do that read up and understand all the cancellation policies.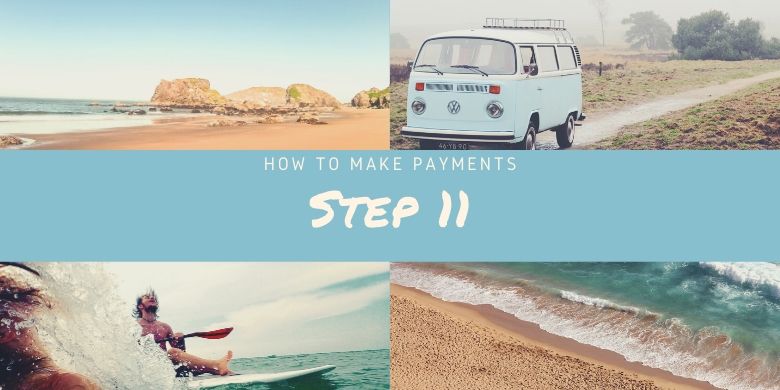 We suggest upfront payment for at least 2 meals. This will avoid the confusion and chaos of finding an eatery place in an unknown location.
You can pay via credit or debit card. Consider an EMI option as well.
Step 12 : Safety and security
Andaman is generally a very safe place for tourist.But it is better to take all the basic precaution.Here are few things you should keep in mind: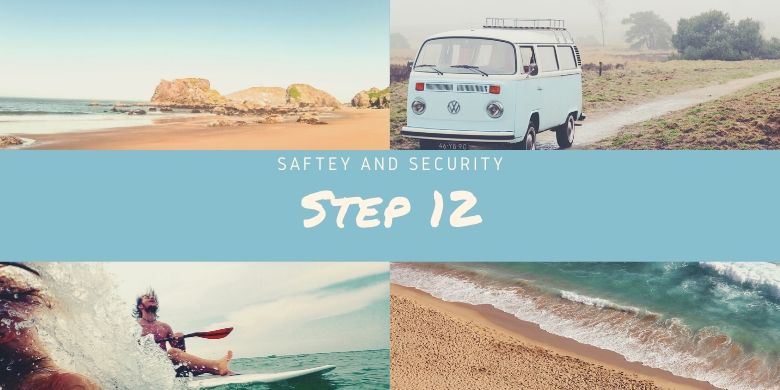 Store the documents such as passport, identification card, ATM cards in a very protective belt.
You can invest in a money belt for travellers if you don't have one.
Also leave all the non-essential valuables such as gold rings, chains, iPad at home.
Make a copy of your air travel, hotel booking and important contacts
When you are solo and a woman
The beat of a solo traveller is quite different.
They aim to discover the hidden secrets of the places, Learn the ways of locals around. Immerse oneself in the culture and heritage of the place. This may take anywhere from 2 weeks to 2 months.
The plan for solo travellers is quite the catch as well. It includes trekking, visiting the homes of the natives(Jharawas and ongis ). Visiting beaches, surfing, paragliding, scuba diving and luxury spa.
Now if you are a woman travelling solo, the challenges are the same with extra concern for safety. The best is to keep in touch with the locals and to keep your family or friends updated about your whereabouts.
Use social media platforms to keep your loved ones updated. Whatsapp, Instagram and Facebook are an indispensable tool.
And most paramount, we recommend group transport for moving from one place to another. This is a more safe and sustainable option for solo travellers.
Step 13: packing and getting ready for the trip
We recommend you keep a folder with a scanned copy of all the important documents. Passport is the quintessential one.
Make a list of all the documents and keep the originals separate from the scanned copy.
Carry scanned copy everywhere. Keep the originals safe in your luggage or at the hotel safe.
Keep a copy of the itinerary with you at all times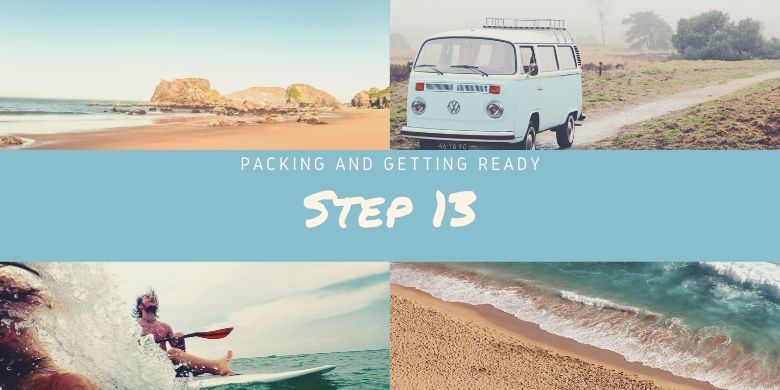 Reconfirm all your booking and airport pickups.
Be sure to save all the required phone numbers. It should include
The cab driver, tour guides, and emergency contact.
Carry sunscreen, glasses, cameras, medicines, travel insurance (if requires)
Also, carry a portable charger and keep the phone battery in check. Have enough data and money in your smartphone.
Have a happy and safe journey!:-)