Baratang – Location Overview
Baratang is an island situated in middle Andaman and is known as the gateway to middle Andaman. The island is covered with rain forests and surrounded by mangroves. Situated between south and middle of the Andaman Islands, it's at a distance of 100 km from the capital city port Blair.
Baratang radiates scale and authenticity, its vast, untamed lands, rich and unusual history offering a dreamt-up version of old world Andaman & Nicobar Islands. The thick forests surrounding the baratang island has been declared as protected zone by the government.tourists are banned from most of Baratang island expect a few attractions.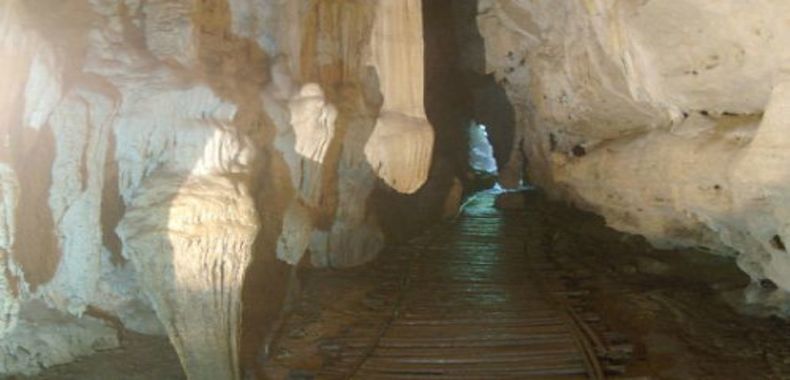 Baratang is a relatively unknown destination, and the journey is one which tests the tenacity of the brave. Venturing into Bratang is only for the adrenaline junkie. The attractions are inevitable. The journey to reach the island includes a trip in a police protected convoy through the reserve forest,your vehicle being transported on a vehicle ferry, a dingue ride through thick mangrove swamps and a trek in the jungle to reach the limestone caves.
Must visit paces in baratang island
Baratang is home to the rare Limestone caves in India. The other main allures are the parrot islands, the blue beach at Baludera and the mud volcano. Visiting Baratang is a unique experience in itself, an enthralling journey that awakens deep-seated feelings of wonder wisdom and Knowledge .To Heighten the senses we will let you explore these incredible (must visit) areas.
Limestone Caves In Baratang
A Limestone in simple science is just calcium carbonate. Limestone cave is a natural cavity that is formed underneath the Earth's surface that can range from a few meters to many kilometers in length and depth. This is generally formed when water containing dissolved carbon dioxide (carbonic acid) seeps into rock crevices and joints. The carbon dioxide comes from decaying organic matter in the soil, and also directly from the atmosphere.
To brief it up its sedimentary rocks formed under the sea due to compression over a million years which give birth to limestone caves. And such a wonder can be found, half an hour from Baratang. A little boat ride and few miles on a walk will bring you to the enthralling limestone caves. Not only are these historic they are also very beautiful. Visitors would need a good torch to make sure the soak in every detail of this place .The most amazing phenomenon is entering the cave and exploring it. It is also recommended that you wear a good quality shoe and brace yourself, for the caves are slippery and dark.
These caves are said to be ever evolving, the patterns on them keep changing over the years. The ride back on the dinghy boat is very rewarding. For the sight of mangrove trees subdues every thrill and sweeps in a tranquil and serene aura. The tall magnificent trees, which weirdly enough have their roots above the water level is a must watch. These trees grow in saline water and are a rarity in any other place.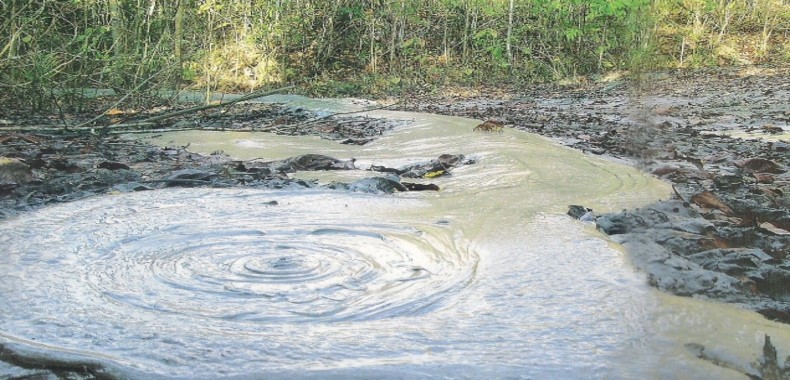 Mud Volcano
A mud volcano is formed by any geo-excreted gasses and liquids. This type of volcano is usually found in subduction zones. Most of the gasses that are released from a mud volcano are methane although they also release much smaller quantities of nitrogen and carbon dioxide. Generally, the ejections from these volcanoes will be fine solids which are suspended in liquids that can include acidic water. Scientists think there may even be a few on Mars. Astonishingly, the only active mud volcano in the south Asia lies in Baratang.
Parrot Island
The dream destination of any heart is the Parrot Island. The luxurious sight of millions of parrots and parakeets at the sun dawn is not exclusive to any other place in the world. But the only rule is, you must stay the night in Baratang to experience this wonder.
It's at sunset, that, a group of parrots comes and hovers over the skies, then they invite their fellow beings to follow. The heart-stopping sight of thousands of parrots and parakeets together in the crimson sky is beyond real. The golden sky with red-blue birds will steal every beat. This island with its beautiful beach and wondrous wildlife is a must visit.
When to Go & Where to stay in baratang
Most Andaman packages are conducted to the baratang are same day trips which include visiting the lime stone caves and the mud volcano and return to port blair by the evening convoy. But for guests who want to visit the parrot islands overnight stay is required. Baratang is a remote location with very limited facilities and a few good resorts and guest houses Tropical Andamans offers you, only the best resorts available in the islands. Right from the time you land, to the rides in the dinghy boats, we take care of your safety and comfort. Since baratang is accessible by road from port blair and the mangrove swamps surrounding the islands are not in open sea it is open throughout the year for tourists.
Total distance from port blair: 90 kms
Approximate time taken to reach : 4hrs
Special permits needed : Yes a forest permit is required
Types of transport required :
- a tour vehicle hired at port blair with a valid permit
- 2 vehicle ferry tickets (usually arranged by your tour operator)
- a hired dingue for transport to limestone caves
- a 4x4 jeep for visiting mud volcano
Convoy Timings : 6 Am ,9 Am and 3Pm
Tips for travellers
1. Please carry a sumptuous amount of sunscreen, sun hat, and sunglasses.
2. Make sure you have a decent pair of sports shoes as there is a lot of walking involved.
3. Please carry your own snacks and water.
4. If your not up for adventure and look forward to just lazing around the beach, then this isn't your place to explore.
5. Please consult your tour operator and make necessary arrangements if you are travelling with young children or the elderly.