About Mount Harriet
Andaman and Nicobar Islands - the union territory of India has some of the best tourist attractions and Mount Harriet National Park is one of them. The beauty of mountains and its natural atmosphere of this place attracts thousands and millions of travelers around the world.
There are nine national parks in the Andaman And Nicobar Islands, Mount Harriet National Park is undoubtedly the most beautiful one. And The national park offers some of the most enviable views that will surprise you, being a mountain peak.
Source: https://www.andamansguide.com/
Mount Harriet National Park is located at the hills of the south Andaman region. The Park has covered an area of around 4.62 square kilometers. It is located 30 km away from Port Blair, the capital of Andaman and Nicobar Islands. Also known as one of the highest mountain peaks in the Andaman and Nicobar Islands.
When we look at recorded history, we find that This national park was established in 1987 It was named after a British artist Harriet. Mount Harriet is also home to plants and trees, animals, and birds. You can find more than 90 species of birds here, which makes this place special for travelers. Some people especially come here for birdwatching. Not to birds only, it is also home to many other animals such as Andaman Rat, Asian Elephant, etc.
Best Time to Visit Mount Harriet
Andaman And Nicobar Islands have good weather all year round, But if you visit during the summer session then some regions may have hot weather like any other travel destinations of India. The monsoon season creates problems for the tourists as the rains interfere with sightseeing ventures. So if you want to visit Mount Harriet in clean and perfect weather, November to May is the best time to visit. Most people like to visit Mount Harriet National Park in January.
How to Reach Mount Harriet National Park?
You can get taxis from Port Blair that can take you to the National Park. Park is located at a distance of 20 kilometers (12 mi) from Port Blair, you can reach by catching a ferry. But also It is about 42.9 km via NH4 it will take around 1.3 hours to reach Mount Harriet by taxis, autos, minibus, It is located at Ferrargunj area of Port Blair also can be reached via bamboo transport which is known as (Dunghi) In the Andaman And Nicobar Islands. It takes 20-40 minutes to reach Mount Harriet National Park.
Park Fees & Charges And Timing
Park is open to Monday-Sunday, Opening time is 7.00 AM - 5.00 PM also other details such as Park visiting fees and additional charges listed below.
Indian Adults | INR ₹25/ per day
Indian Students | INR ₹5/ per day
Foreigners| INR ₹250/ per person
If you want to visit with heavy or light motor vehicles or even motorcycles and bicycles you will be charged anywhere between 25 to 50 rupees. Also if you want to visit with a video camera, or a normal camera to take images you will be charged around 10-25 Indian rupees. If you want to film here then you have to pay an additional charge of ₹3000 Indian Rupees also permission will be required by the authority.
Best Things & Activities to Do
Natural sounds can always be heard in the mountains. Do you believe that? yes, it is true, Mountain peaks have something cool and special for everyone. And Mount Harriet National Park has some of the beautiful mountain peaks. So there are a lot of activities you can do to enjoy your vacation. And we have covered them and mentioned a few activities to do below.
1. Trekking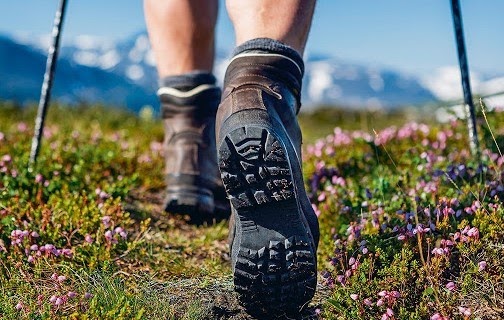 Source: http://www.natgeotraveller.in/
Trekking is one of the best activities to do in the mountains of the Andaman and Nicobar Islands. You can start trekking from the National Park to Madhuban & other places, The way to Madhuban through the jungle approximately covering an area of 16-20 Kilometers is undoubtedly one of the best trekking locations in Andaman & Nicobar Islands.
And Trekking through the park offers an opportunity to watch endemic birds and attractive beaches. Those looking for some high on adventure trekking trips in India must head to Mount Harriet National park. So definitely trekking can make your trip memorable with the amazing and natural views of mountains you will never forget.
Ideal for: Adventure, Friends, Couples, Students
Timing: 2-3 hours to get the peaks and perfect viewpoints.
2. Birdwatching and others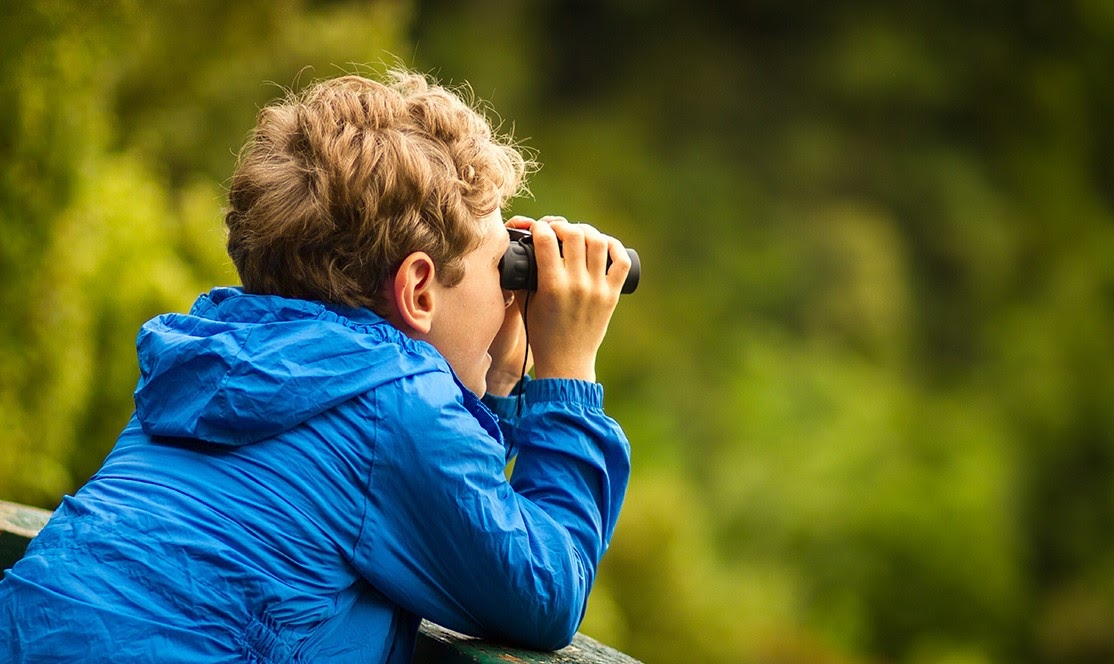 Source: https://www.birdwatchingdaily.com/
Birdwatching is also one of the best things to do at this location you can also see some other wild animals like Asian elephants and more. Some of the famous birds found in this park are Andaman serpent-eagle, Andaman wood pigeon, Andaman hawk-owl and Andaman cuckoo-dove, and more.
The Andaman wood pigeon is known as the state bird of Andaman and Nicobar Islands. You can find boards with images of the resident birds in the park So read them to know more about birds. Also, this place is known as one of the hot spots to watch a variety of butterflies, Kids will enjoy this thing.
Ideal for: Adventure, Friends, Couples, Students

3. Camping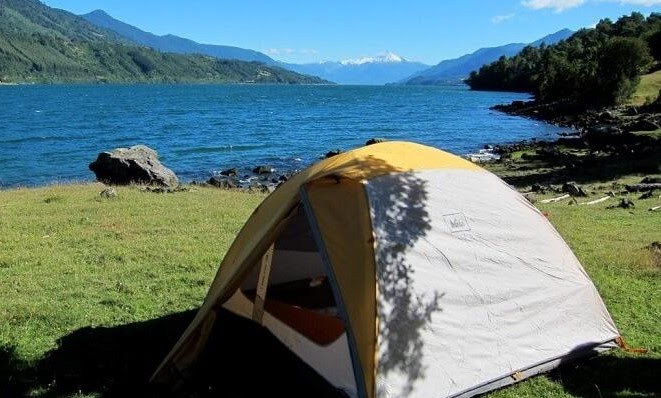 Source: http://www.natgeotraveller.in/
Camping is a great way to experience nature. If you want to wake up to witness the real beauty of nature in the hills of Andaman, see the sunrise view of mountains, Mount Harriet National Park is the best place to camp with your friends or family. Make sure you check and book by contacting the Chief Wildlife Warden of Andaman and Nicobar Islands.
4. Photography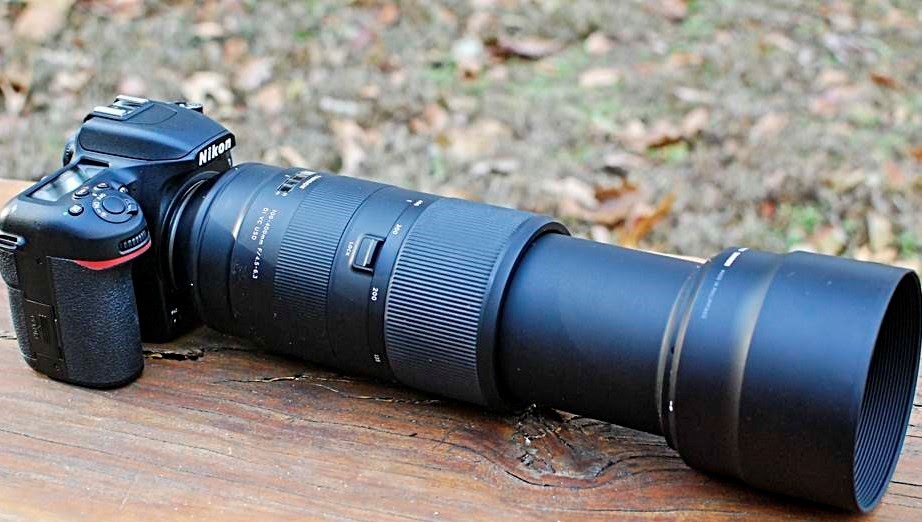 Source: https://birdseedandbinoculars.com/
Photography is also very famous in this National Park So try to take some photographs of birds and more cool things inside the park. A DSLR Camera with a good range of lenses can help you to take some mind-blowing shots of Andaman's birds, colorful butterflies, and the amazing landscapes. And experiencing photography at Mount Harriet National Park will surely make your travel experience perfect.
What to Expect While Visiting Mount Harriet?
There are a lot of mountains in the park from an elevation of zero to 500 meters. And as the Park is located in a forest area of Andaman, you can expect a magnificent view of nature right in front of you. Mount Harriet is among the best places to spend some time amidst nature, also considered to be a great tourism spot for the islanders. So, don't you think Mount Harriet National Park is the perfect destination for wildlife photographers and nature lovers?.
More Important Tips to Follow
Make sure to get a forest entry permit at the park gate as it is required.
Carry valid ID proofs. It will help to get an entry permit.
There are no shops on the Mount Harriet peak, Don't forget to carry some food as well as water bottles in your backpack.
Wear trekking shoes or boots if you are trekking here.
Mount Harriet National Park, Andaman and Nicobar Islands is a perfect travel destination if you are looking to see nature, want to get out of the boring city life, Also if you are searching for happiness then visiting natural places as this one will surely bring some. So there is no reason for more delay. Just Pack your backpacks and check other details and visit the destination for a few days.
Packages And Costs
There are a number of different and affordable packages available for the Andaman & Nicobar Islands tour You can get your one by customizing them too. Visit the Packages Page on our website to get your ideal tour packages. Packages start at an affordable price of Just INR 8,500/ per person. for more details Get in Touch With Us, We will be delighted to assist you
Customer Support: +91- 9790714424 / 9003651468 / 993236704 Timing: Monday - Saturday 10 AM TO 8 PM IST
Frequently Asked Question about Mount Harriet National Park
Q. How do you get to Mount Harriet from Port Blair?
There are two ways to reach Mount Harriet from Port Blair. Travelers can reach Mount Harriet in 2 hours by road with taxi/cab/car from Port Blair via Ferrargunj. The Sea route is from Marine Jetty, the distance between Port Blair and the National Park is about 15 km and it will take around 30-40 minutes.
Q. Where is Mount Harriet National Park situated?
Mount Harriet National park is situated in the Andaman And Nicobar Islands Islands, India, Park is located at a distance of 55 km from Port Blair Capital City.
Q. How much time is required to visit Mount Harriet?
If you are traveling from Port Blair, it will take around 30-minutes to reach the destination via the water route. The recommended stay time is a minimum of 2-3 hours, the maximum time of staying there depends on your interest in the place. So you can complete your trip in half of the day.