About Elephant Beach Andaman
Elephant Beach is one of the popular travel destinations of the Andaman & Nicobar Islands. The beach offers a lot of water sports and activities. Also, Elephant Beach is considered the cleanest beach in India, located on Havelock Island, in Andaman and Nicobar. This is an ideal travel destination for you if you love visiting beaches and love water sports and activities. You need to take a ferry to get there for a day trip. This stunning beach offers a great experience of water sports such as snorkeling, Scuba diving, kayaking, fishing, birdwatching, and more.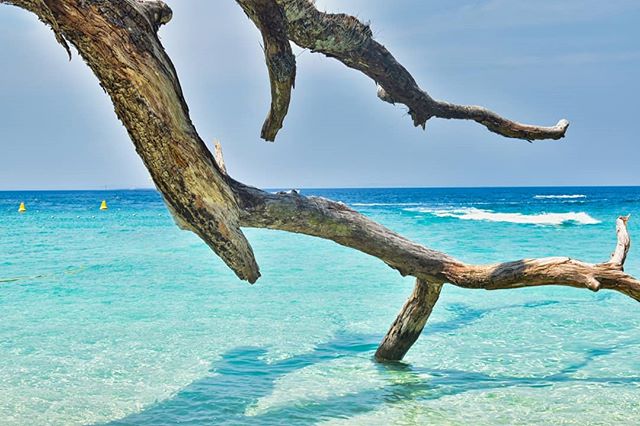 Source:http://acolorfulride.com/
Visiting beaches can be always perfect for you whether you are traveling with your friends, with your family. And this Beach also allows you to explore the clean underwater world. This beach is one of the public beaches travelers can visit without any permission but the beach is not open for the whole day so if you are planning to visit this beach then you have to visit in the first half of the day.
Best Time to visit Elephant Beach Havelock
The Andaman and Nicobar islands are blessed with perfect weather for the most part of the year. April to June will be a good time for you if you love visiting beaches during the summer season. Visiting Elephant Beach during the winter season Between November to March is also considered to be the best time to visit. And the winter season is also one of the best times to visit as you can find the climate pleasant and cool. Also, some travelers love to visit Elephant Beach Havelock during the monsoon season in the months of June to November But The beach is mostly closed for visitors during this season as ferries services are not available. Overall, December to February is the best time to visit Elephant Beach and it will surely make your vacation memorable & Perfect.
How to Reach Elephant beach Havelcok
Elephant Beach is located on Havelock Island at a distance of 70 km (69.8 km to be exact) from Port Blair city. And the best way to reach Elephant Beach, You can take a ferry or boat from Port Blair, the Capital city of Andaman And Nicobar Islands to Havelock Island, It will take around 1- 1.5 hours to reach. And from Havelock you can take another boat to the Beach it will take around 20-30 minutes. Once you reach Havelock Island from Port Blair by ferry or boat, you can also take 30 minutes to walk to the beach via road. You can also get a public bus from the main Jetty and You can also take an auto ride to reach Elephant Beach.
Timing of Visiting Elephant Beach
The beach is open from early in the morning, and ferries services also start as early as 7 AM in the morning. This beach is only open for day trips and the entire beach gets closed at around 4 PM. If you are planning to visit this mesmerizing place then make sure you visit for 4-5 hours between 10 am - 2 pm that you can do all the activities. Visit with your travel guide who can arrange all things for you. Also, you will not find any ferry or boat after 4.pm to come back to Havelock Island So make sure you leave this beach before 3-4 pm to get a ferry on time.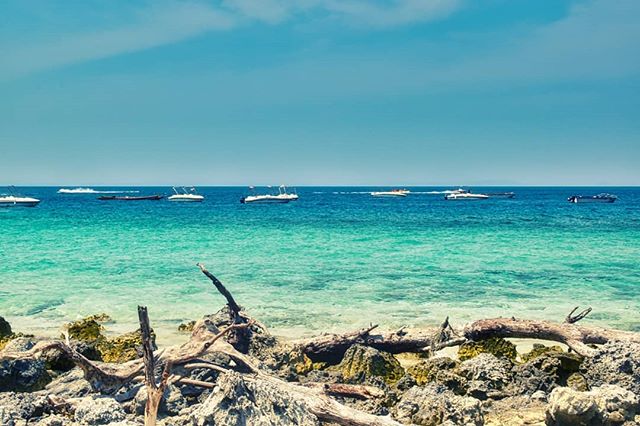 Source:http://acolorfulride.com/
Activities In Elephant Beach
Elephant Beach offers a few water sports & activities to enjoy, And Here are some top activities that you can try while visiting Elephant Beach.
Snorkeling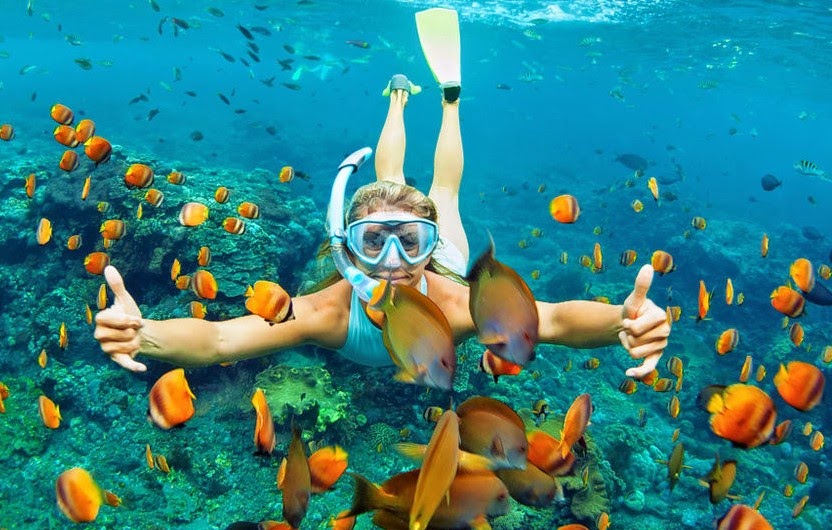 Source:http://acolorfulride.com/
Snorkeling is considered as one of the best and most popular activities that one can do In The Islands and Beaches of the Andaman And Nicobar, especially on Elephant Beach, What makes this beach a perfect location for Snorkeling, And attracts thousands of travelers around the world is the coral reefs that can be seen at a depth of just one meter, which also makes visiting this destination something different and cool. You will be surprised by marine life species such as colorful fish, sea turtles, sea snakes, And the clean & fresh surface of the beach. That's why Snorkeling is the prime activity to do on this beach as the beach is one of the cleanest beaches in the Andaman and Nicobar Islands. Make sure you do this activity with the guidelines provided by the water sports trainer.
Ideal for: Adventure and nature lovers, friends, couples
Timing: 1 hour. Or depends on the distance
Cost: The Basic packages start at an affordable price of INR 600 But for extensive snorkeling, it will charge you around INR 2700-3500.
Sea Walking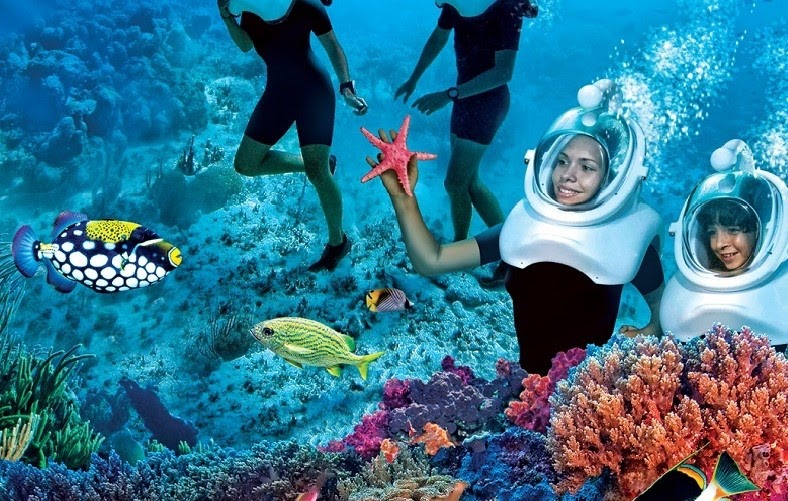 Source:https://www.trawell.in/
Don't want to enjoy snorkeling, Sea bottom walking is another best option for you. Snorkeling allows to see all things inside the water from the surface of water But this activity is quite opposite to snorkeling it is kind normal swimming and walking around the water which also offers some incredible underwater views, you can find a variety of fishes swimming in the ocean, and sometimes it allows to see the surface of the water and the views inside. And The best part is you don't need any training to do this normal thing like other water sports such as scuba diving, snorkeling and more. you will walk on the seafloor at a maximum depth of seven meters.
Ideal for: Family, friends, couples
Timing: 45 mins. Or depends on the distance
Cost: Start at Rs 800 but can be higher depending on timing upto Rs 1500 per person
These two activities are very famous to do on Elephant Beach But also you can enjoy Scuba Diving and visit some nearby beaches like Radhanagar beach, Corbyn's beach, and more places if you have time. Also, some of the restaurants near the beach can be visited with your family or friends to take some spicy food from Havelock Islands, Andaman & Nicobar. There are few restaurants near the beach listed below.
Ocean Tree Restro, Clown Fish Restaurant, Cafe Del Mar, Welcome, Anju Coco restaurant,
So overall, Elephant Beach is one of the best destinations of Andaman And Nicobar Islands, to fall in love with, which attracts millions of visitors with its natural ocean waves and views. While sunrise and sunset times are perfect to catch the beauty of beaches but maybe you will not be able to see at the beach as the beach shuts down at 4 pm. Anyway, if you are looking to visit a destination to enjoy your ideal vacation with your friends and family, to take your work stress away, Undoubtedly Elephant Beach is the most perfect one. So there is no reason to delay, just take a package to Andaman and experience the joy of travel.
Packages & Cost
There are a number of affordable packages available for Andaman & Nicobar Islands tour, Visit the Packages Page of our website and explore packages, also you can get your custom package, Packages start from just INR 8,500, to get more details Get in Touch with us, we will be surely happy to guide you.
Contact Details: +91- 9790714424 / 9003651468 / 993236704 Timing: Monday - Saturday: 10 AM TO 8 PM IST
Frequently Asked Question about Elephant Beach
Q. How do I get to Elephant Beach?
First, take a ferry or boat from Port Blair, you can take another ferry from Havelock Dock, and you will reach the beach in around 20 minutes. you can also take a walk of around 20-40 minutes from Havelock Island to reach Elephant Beach.
Q. Why is it called Elephant beach?
Elephants were residing in the nearby jungles in the old days. helped people to reach the beach Before the boat started taking people to the beach. But currently, you will not be able to see them, And maybe you can find some in the nearby jungles.
Q. What activities are available at Elephant Beach?
There are a lot of exciting activities to do such as Snorkeling, Sea Walking, Scuba Diving, Fishing, boat riding, swimming, or just relaxing on the shores of the beach.
Q. What can I see at Elephant Beach?
From the beautiful shores of the Beach to the clear blue sea, there are a lot of cool things to see. You can see different bird species on the beach, and if you choose a method to go in-depth of the ocean you can get to see many different types of fish and other colorful marine life.
Q. Where is Elephant Beach Located?
Elephant Beach is located near Havelock Island in Andaman And Nicobar Islands, at a distance of 70 km from Port Blair city. It takes around 1.5 hours on ferry or boat.