How to Plan an Andaman Tour Package starting from Bangalore
Andaman Island is the ideal place to simply chill out and ramble around on sun-toasted beaches. It is a far-flung location, has fantastic diving possibilities, enjoys a lush forested interior and a breathtakingly beautiful coastline. It has a friendly population that comprises of a mix of South and Southeast Asian settlers. From the Indian mainland, the island is located some 1370km away. If you are planning to travel on a tour package to Andaman from bangalore you will find daily flights to Port blair operated by many airlines.
Located to the west of Indian continent, Andaman and Nicobar are a group of 600 islands in the ocean of Bay of Bengal, a few of these are open to tourists. The steady transport via air and ship from India has made this vast archipelago a happening tourist spot from travelers all over the world and even for the honeymooners. Port Blair is the capital of Andaman and Nicobar Islands, and it is the sole entry and exit and point.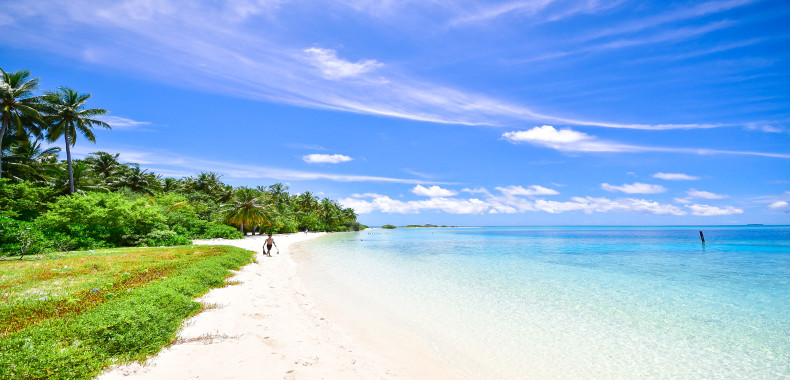 Flight timings to Andaman From Bangalore
One Direct Flight Per Day(operational on all 7 days) Operator: Go Air Timing: 11:30 AMDuration: 02hrs 40mins Average ticket cost per person: Rs 8000 one way
Places a Bangalorean would want to include their Andaman tour package
Most tourists that visit Andaman Island go to places such as Port Blair and Neil Island. Port Blair is the capital of both Andaman as well as Nicobar Islands. Havelock Island is popular for its amazing water activities and beach resorts. Neil island is a good destination due to lots of open space, beautiful scenery and meagre population. Tourists who intend to stay for long can visit Middle Andaman i.e. Rangat and Baratang Island. North Andaman is also known for its twin island Smith and Ross as well as for its turtle nesting grounds.
Planning a trip to Andaman island can be a daunting task for most because of the various things that transpire across Andaman Tours. Everybody offers a unique Andaman tour package. This is why some useful tips can prove to be of great help.
Andaman Islands has some must visit attractions as follows:
Port Blair- The capital city of Andaman islands has a lot to offer for tourists from museums to beaches and water sports.Some of the attractions you should not miss are: Cellular Jail, North Bay Island, Ross Island, Chidia Tapu, Baratang Island and Jolly Buoy Island.
Havelock Island – The main attraction here is Elephant Beach for snorkeling and Radhanagar Beach. Both can be accessed by trekking or by boat.
Neil Island – Places that tourists can visit here include Howra Bridge, Sitapur Beach and Laxmanpur Beach.
Diglipur – The twin islands that are adjoined via a Sand bar i.e. Ross and Smith island, Turtle nesting and Saddle Peak (Andaman's highest point).
Tips for travellers Visiting to Cellular Jail
1.Cellular jail has a museum which has a lot of historical artifacts and stories about it's prisoners which is a must visit.Please note that the museum closes at 5pm.
2.The light and sound show which is a theatrical saga of the freedom struggle in andaman's is conducted after sunset on the jail premises.
3.The Light and Sound show is conducted in Hindi and English.
4.The light and sound show has limited tickets available and it is advisable to talk to your travel agent and arrange tickets beforehand.
Duration of Andaman Tour Package and Activities to Include
The recommended duration for which to visit Andaman Island is five days. A 3 Day package is for very busy people who know exactly what to do in andaman and are not looking to explore the whole island. A four day Andaman package can cover most of the popular destinations but the shedule will be tight and many find it tireing. A 5 day tour package to Andaman is sufficient to explore all the major attractions and enjoy the whole experience the island has to offer. There are numerous packages that tourists can choose and that can be customized based on their tour requirements. There is a suitable Andaman tour package for 4 days, 5 days, 6 days, 7 days, 8 days and even 10 days.
There are certain must-do activities for tourists of the Andaman Island, these are:
Coral Safari – This is ideal for tourists who have small children.
Glass Boat ride in jolly buoy or red skin.
Scuba Diving in havelock Island.
Baratang island jungle safari to visit the lime stone cave and mud volcano
Under water Seawalk in North Bay Island
Snorkeling – This is done at Elephant Beach and Jolly Buoy. It is a fun activity for anyone who is 7 years of age or older.
In conlcusion if you are planning to book an Andaman tour package from bangalore , we advice you to book a tour package which includes flight tickets to Andaman.The flight ticket rates tend to increase as the travel date comes closer , so we will advice you to plan your trip early and book your flight tickets to Andaman at least 2 months before your travel dates. If you can book a direct flight from bangalore that would be more hassle free. We also suggest you to either book a tour package which includes all your stay and boat tickets as the boat tickets are difficult to procure at the last minute.