You only get to have one honeymoon, and that is why everything about it needs to be perfect! We know how difficult it was to plan the perfect wedding, but it is now time to show your ultimate prowess and impress your significant other by booking the most romantic holiday for two. Well, it can be a tad bit overwhelming to plan the trip of a lifetime. That is why we have this fantastic guide that can help you find the best places for your first trip together as a couple. So, drive away the post-wedding blues and keep reading about the 25 utterly romantic locations across India that can kindle your love.
1. Andaman Islands
Andaman and Nicobar Islands are not far away from the Indian mainland, yet they feel thousands of miles away from the humdrum of the regular city life. Life on the archipelago is laidback, evergreen and peaceful. You can find a lot of hidden gems in the 36 inhabited islands that are open to tourists. People usually pick a time between September and May to visit the islands, but if you are the daredevil couple, you can also try visiting the islands during the monsoon season for their unique beauty. Visit https://www.tropicalandamans.com/traveling-affordably-to-andaman to plan a romantic getaway to the emerald islands to fill your post-wedding days with excitement.
Depending on the kind of honeymoon experience you desire, you can pick different locations, activities, and Andaman tour package types. Honeymooners from all across the world come to the Andaman Islands to enjoy a unique holiday right in the lap of nature. From adrenaline-pumping activities to romantic sceneries by the sea, you can find anything you are looking for right here! Check out a few popular ideas at https://www.tropicalandamans.com/50-things-to-do-andaman to make your honeymoon memorable!
Andaman is the cornucopia of natural beauty and breathtaking vistas. Diglipur is something right out of the tropical island holiday brochures that we see from time to time. It is a beauty in azure, wrapped in a cloak of evergreen forests and resilient rock formations. Kalipur beach and Pathi level beach are two of the most popular spots, yet they manage to preserve their quietude. Honeymooners vote Diglipur as one of the most romantic destinations right after Little Andaman. Little Andaman is rightly named so. It has all the beauties of the Andaman Islands neatly packaged into a tiny pristine green island only about 120 km from Port Blair. Little Andaman is famous for the Butler Bay Beach, Harminder Bay Beach, and the Hut Bay.
You can choose to include surfing and trekking to spice up your couple's trip. To stay far away from the town and the mad rush, you can book a hotel on Havelock island or Neil Island. Even luxury hotels on the Andaman Islands can be budget-friendly if you pre-book at the correct time. Tropical Andaman Tours can help you find the best rates for all the exciting activities, romantic island tours, and luxurious hotel stays for your honeymoon. Check out https://www.tropicalandamans.com/traveling-affordably-to-andaman for planning a budget-friendly romantic honeymoon.
2. Cherrapunji
If you love the monsoon and endless rains, well there is just one place to go – Cherrapunji! It is the kingdom of rainclouds (Meghalaya) and relentless monsoon. Very recently, Cherrapunji lost its status as the wettest place on earth to Mawsynram. The two villages are not far apart, and it gives the rain-lovers the perfect excuse to spend a few days alone with the rain.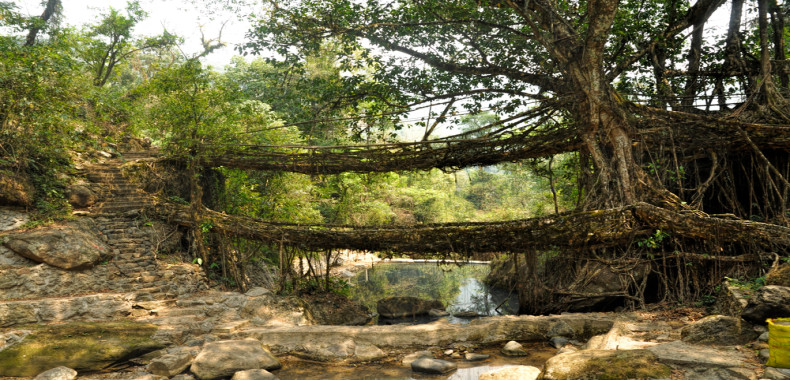 It is a premise of the ideal storybook romance. You will find steady rains and warm sunshine together in Cherrapunji. A little further away from the village lays dense vegetation, occasionally interrupted by orchids and rolling valleys. Keep moving along the hills to reach the Mawsmai Falls and a network of ancient caves underneath the earth. It is ideal for amateur explorers and for couples looking to break the ice.
Cherrapunji is home to the Khasi clans of north-east India. The people are kind and hospitable. You will find quite many mysterious and intriguing Khasi monoliths strewn across the hilly landscape. We suggest you wait till the clouds clear. Certain viewing spots are famous for offering unabated panoramic views of the horizon as far as Bangladesh.
3. Jaisalmer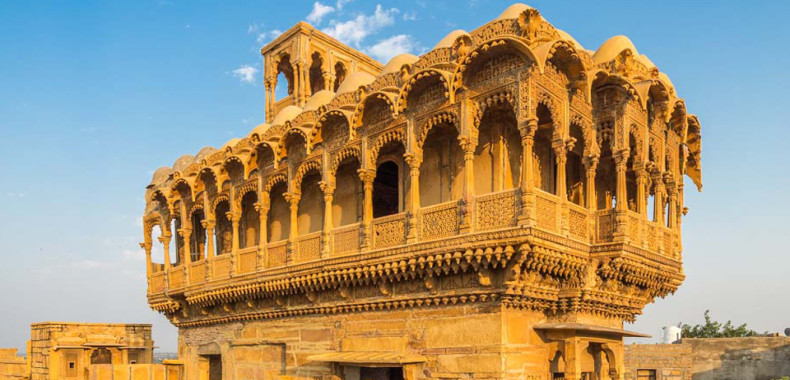 This place is the ideal romantic honeymoon destination. Jaisalmer has a rich history, culture and a different genre of romance that you can find hidden in the nooks of the palaces and the majestic facades of the forts. Standing against the tides of time, the sandstone and limestone forts, palaces and cities have been writing their own love stories in the sand for a long time.
This city is a treasure-trove of different experiences, sights, hikes, tours, and mysteries. It is the golden city of romance that your new budding love needs right now. Jaisalmer has always been on the top of honeymooners' bucket list, and the city has more than one reason to draw you to it.
4. Rishikesh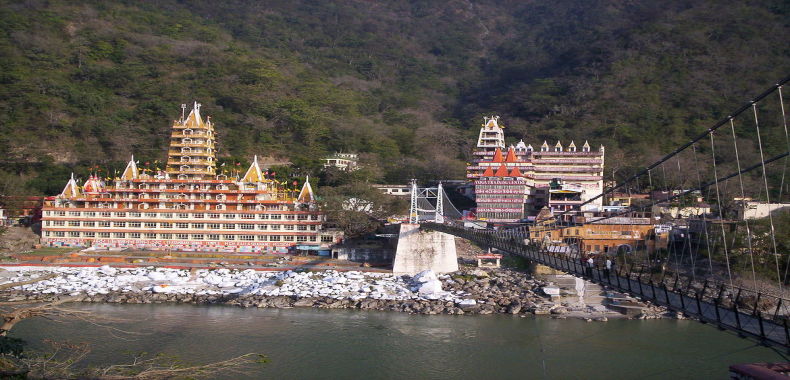 Rishikesh is a mishmash of everything antique and modern. Ancient temples, jhulas, and ashrams dot the Yoga Capital of the World along with facilities for rock climbing, paragliding, white water rafting and bungee jumping. Rishikesh has been the tourist hotspot for many years now, but that has not diminished its demand among honeymooners.
It is the picture perfect honeymoon location that gives an uninterrupted view of the Ganges and the hilly terrains of Uttarakhand. It is a paradise on earth for travelers and backpackers alike. Honeymooners can enjoy moonlit nights on the banks of the river, candlelight dinners and a plethora of exciting activities in Rishikesh.
5. Kodaikanal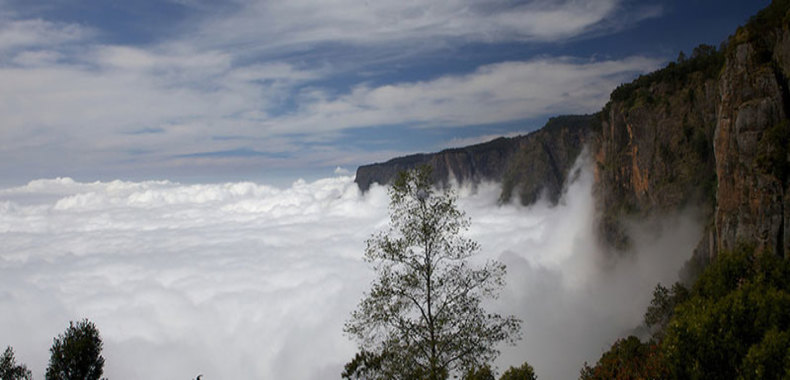 Kodaikanal or the Gift of the Forest is a mystical place that rests amidst evergreen forests, lush green valleys and nature parks specked with an endless number of lakes. The Mannavanur Lake is the most famous among all of them. The Green Valley View, Pillar Rocks, Bear Shola Falls, Berijam Lake, Devil's Kitchen, Thalaiyar Falls and River Cascade falls are few of the sites you cannot afford to miss. The human-made Kodai Lake lies at the heart of Kodaikanal and offers a wide array of thrilling activities for tourists. It is indeed difficult to visit all the beautiful places within a limited number of days, so we always ask our clients to work with a local guide to find the shortest routes and plan their entire trip.
6. Wayanad
Wayanad is nothing short of a paradise that sits on the laps of the Western Ghats. The unique topography gives it a wonderfully pleasant climate. It is an exquisite creation of nature that mesmerizes at first sight. It is only 76 km from the Kozhikode sea beaches, and it rests quietly within hundreds of acres of plantations, natural forests, and wildlife on a cold and cloud-laden hill. Honeymooners have chosen Wayanad over many foreign destinations and exotic vacations time and again due to its exclusive location and hypnotizing vistas.
7. Tawang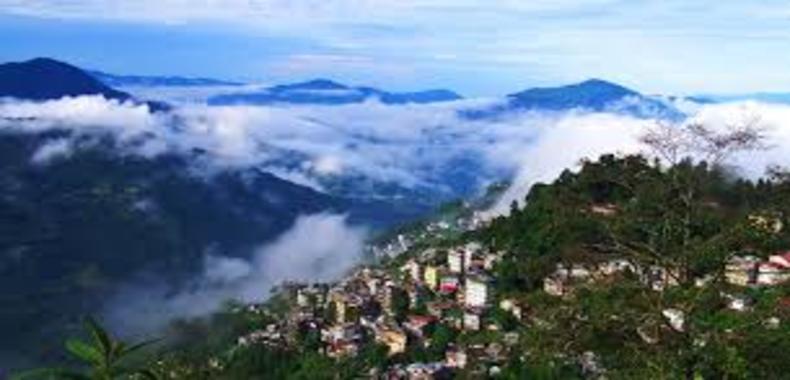 Tawang is a haven for nature lovers nestled far away from the hustle of the urban life in the hills of Arunachal Pradesh. Summers are especially great here since the mountains provide a refreshing escape from the summer heat waves of central and south India. Several monasteries and sanctuaries make the place exceptionally beautiful on the bright sunny days. It is a place you should choose if you want to stay away from artificial holiday moods and selfie crowds. It is a comfort zone for the genuinely romantic people who yearn for some seclusion and peace.
8. Lakshadweep Islands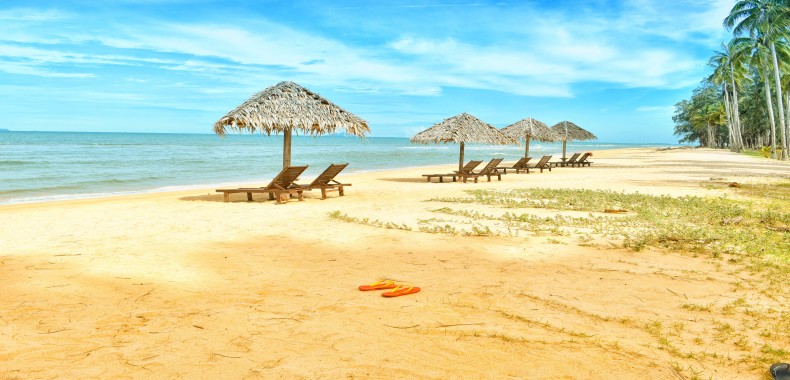 We have seen people forego Mauritius for a trip to Lakshadweep during their honeymoon. The 36 islands of the archipelago hold enough romance to kindle love among the newlyweds. If you want to fill your days with marital bliss, look no further than the islands covered in glittering sand and surrounded by the turquoise sea. Add luxurious resorts, water sports, local heritage, and great food to that combination, and you have the perfect recipe for the best honeymoon.
9. Leh Ladakh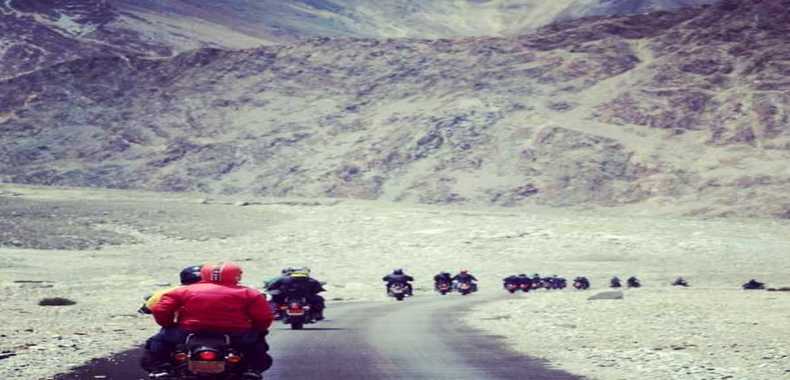 Ladakh is the go-to destination for couples looking for a unique honeymoon experience. Far away from the movie romance and admittedly far away from the city life lies a stark landscape that defines passion in a new way. Ladakh and Leh are not at all typical honeymoon destinations. That is precisely what makes them unique for you and your loved one. Get the chance to know each other under a million stars, far away from the chatter of the urban life. The weather is mostly dry except during the months of July and August when the region can experience heavy rains.
10. Khajjiar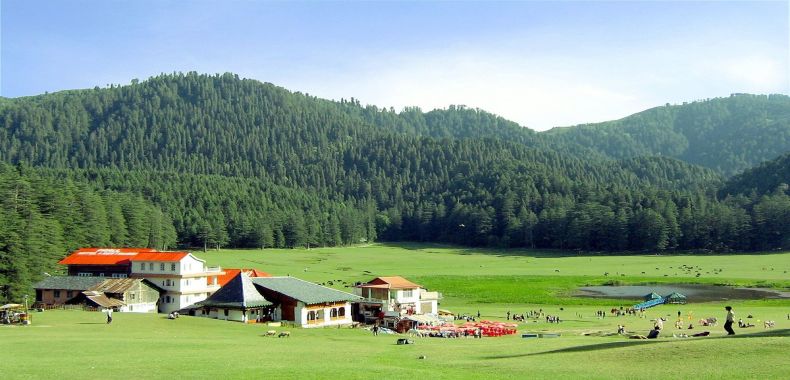 This small and easy to miss hill station in Chamba district is only about 24 km from Dalhousie, but it is a million miles away from the bedlam of the cities and towns of Himachal Pradesh. Meadows, dense forests, green pastures, clear lakes, a narrow steam-fed brook and rolling hills hide this picturesque hill station away from public view. It is one of the lesser-known gems of the lower Himalayas that honeymooners should surely explore. It is about 1920 meters above sea level, and the Swiss Parliament has dubbed Khajjar as the Mini Switzerland of India.
11. McLeod Ganj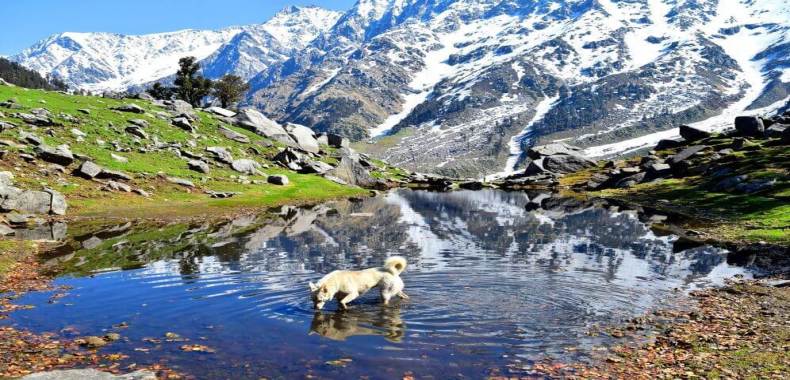 McLeod Ganj has a fascinating history. It is home to Dalai Lama and many exiled Tibetans. This place is a colorful melting pot of different cultures, heritages, and religious beliefs. It is a unique little hill station in India with more cultural richness and history than many of the metropolitan cities. You will find several museums, monasteries, temples and beautiful markets that attract thousands of Indians and foreign tourists each year to this happy little hill town. For honeymoon goers, it is the ideal place to spend quality time together and explore the deeper meanings of love.
12. Coonoor
Coonoor is quieter and smaller than its sibling hill stations – Ooty and Kotagiri. Just like the two of them, Coonoor is one of the three hill stations on Nilgiri. It is a beautiful little town that rests amidst clouds for the greater part of the year. A favorite among romantic travelers and soul seekers, the upper section of Coonoor offers what Ooty does, but it is also a lot more tranquil and serene. Tea plantations, short nature walks, and hikes are what you can expect on a honeymoon to Coonoor.
13. Kutch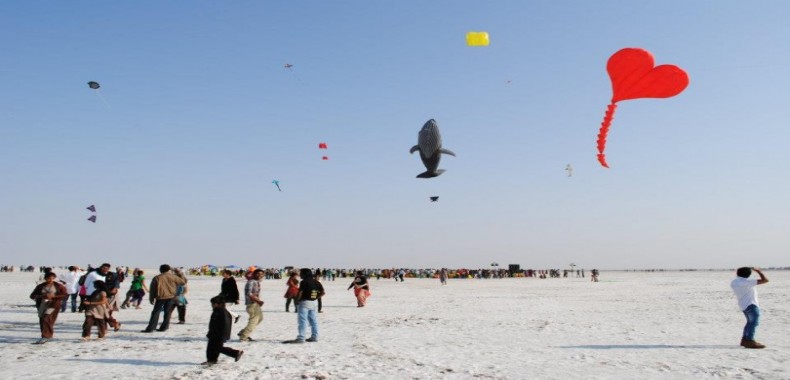 Want to romance in the regal pasts of Indian royalty? Then Kutch is the place for you. It is a surreal princely state that is in Gujarat, but far away from the heat and commotion of the state. It lies in the India-Pakistan border, and it has the beauty of both countries preserved safely inside many sanctuaries and nature parks.
Honeymooners can bring back fantastic memories from the place in the form of Kutch handiwork and crafts. It is a place bustling with cultural programs, festivals, local celebrations and adventure activities like hot-air ballooning.
14. Kovalam
This one is for the couple that loves beaches and cannot have enough of them. Kovalam is a world-famous site that has not one, not two, but three adjacent beaches. It is famous among all honeymooners for its unique rocky façade and the crescent-shaped beaches that open to a calm bay. It is the ideal spot for sea bathing. Sunbathing, swimming and catamaran cruising are hugely popular in Kovalam, and you can also treat your special someone to a night of cultural celebrations if you can time your honeymoon correctly.
15. Alleppey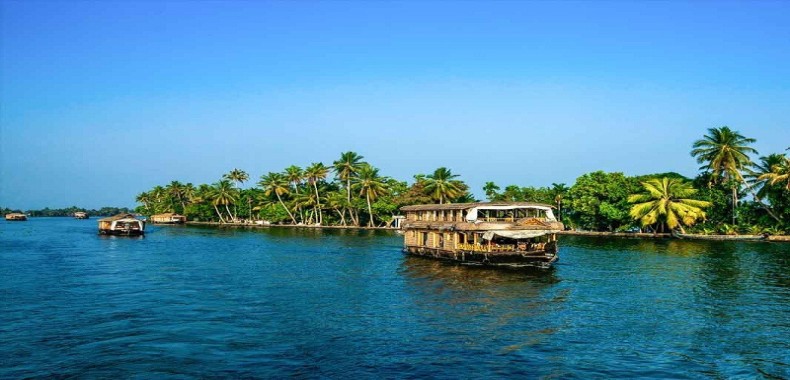 Honeymooners who are looking to get away from crowded streets and buzzing malls often find solace at Alleppey. The brackish waters of the Arabian Sea have the power to woo and surprise you and your better half. Several packages for honeymooners always include the unique houseboat stay along with romantic rides across the backwaters. Lush greenery, lovely hilly landscapes, cascading waterfalls and tea plantations are few of the marvelous sites of the exotic Kerala honeymoon that you truly deserve.
16. Pondicherry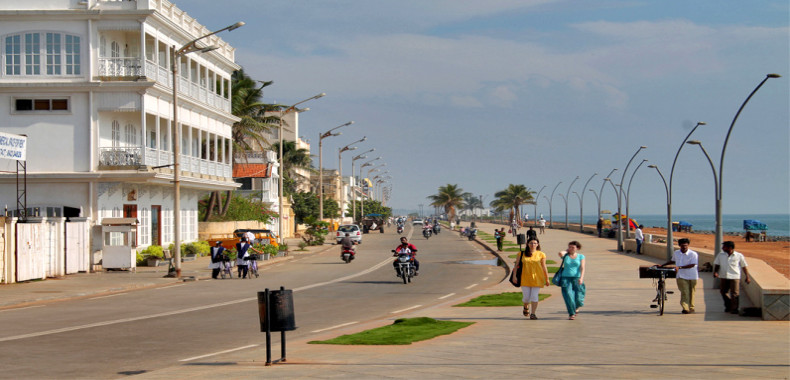 Pondicherry was once the largest French colony in India. It is replete with stories of war, trade, love, and loss. Right now, Pondicherry attracts many tourists from France, Spain, Portugal and the USA. Walking on the streets, you have more chances to meet a foreigner than another fellow Indian. It is a happy little place that has preserved the Mediterranean style houses, Rues and Boulevards from the colonial times. It is the ideal place for those couples, who want to honeymoon abroad, but do not have the budget for a foreign trip.
17. Coorg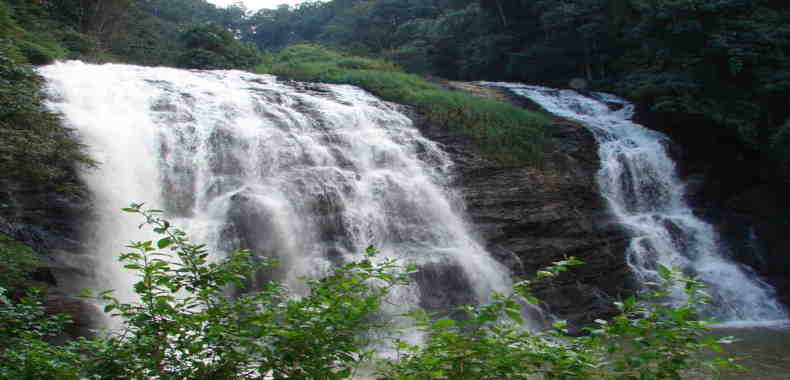 Nestled amidst the majestic mountains, Coorg is a sweet hill-station always wrapped in a thin mist. It oozes romance from every possible site. The hill station is famous for its unique landscape, mesmerizing views from atop the hills and the culture it upholds. It is home to the Kodavas. They are a clan of martial artists, famous for the exotic displays of their command of the arts. It is the heart of the hilly region, and you should surely travel to the nearby towns of Pollibeta, Kushalnagar, Gonikoppal, and Virajpet during your stay.
18. Ooty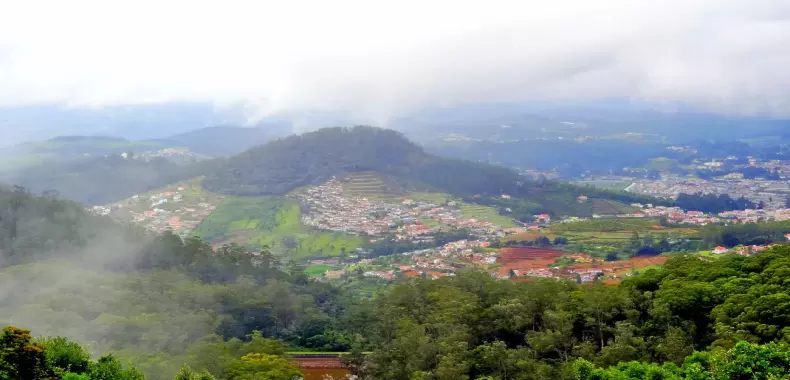 Udagamandalam or Ooty is one of the most popular hill stations in southern India. It is so beautiful that many movie stars from the south and Mumbai have invested millions in real estate right here. This unique little hilly town sits pretty amidst pine trees, eucalyptus forests, coffee plantations and tea gardens. Ooty is a breathtaking beauty that has not faded with time. There has been a constant love for Ooty among honeymooners since time immemorial.
19. Munnar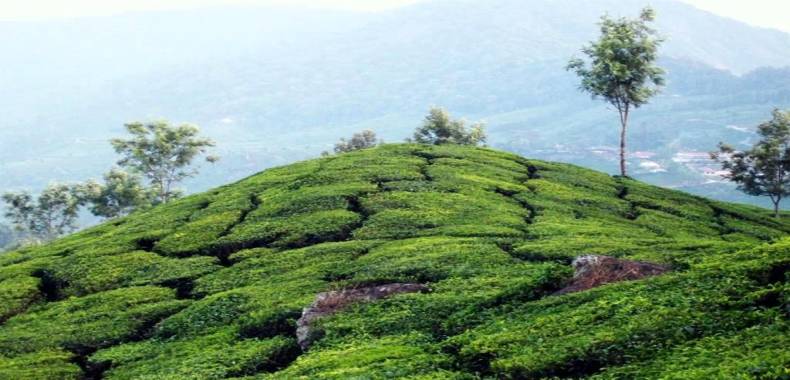 In Kerala, it is not difficult to find a tropical getaway, but finding a place that is always calm and cool throughout the year can be a little difficult unless you know Munnar. It was one of the most popular summer resorts in south India during the British regime. Munnar has preserved the green pastures, lush meadows, and the rich aroma of spices for ages now. To experience a honeymoon as unique as this tiny hilly town 6000 feet above sea level, you need to book Munnar honeymoon packages for you and your loved one.
20. Pahalgam
Pahalgam is the citadel of the paradise on earth. Beautiful views of snow-capped mountains, the music of ever-flowing rivers, the smell of pine forests and the picturesque houses on the valley are enough to transport the honeymooners to a land of romance instantly. You can check into a hotel that overlooks the Lidder River or camp on the meadows with some assistance. You can go fishing in the river or spend an entire afternoon just chatting on the porch. Pahalgam in Kashmir is a blissful town that is ideal for honeymooners looking for a chance to get to know each other and redefine love.
21. Dhanaulti
Dhanaulti lies a stone's throw away from the main cities of Uttarakhand and Delhi. It has never been crowded and busy, but of late, many people from the neighboring cities are showing an interest in Dhanaulti over other hill stations and famous hill towns. It is a beauty frozen in time. It offers gaping views of the majestic snow-capped Himalayas, and it is ideal for the laid-back life all honeymooners love. Explore the local markets, check out the local cuisine and travel to the nearby hill stations via the lesser known roads through the forest.
22. Auli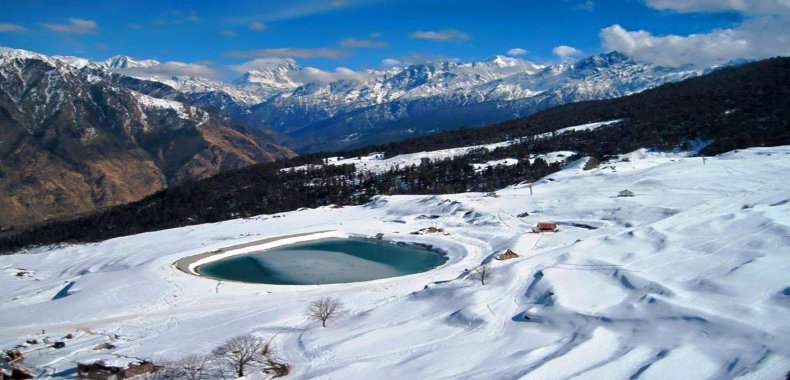 Even a couple of years ago people did not know of Auli. More people chose Dharamshala. Thankfully, Auli is still not as crowded as Dharamshala, and it holds a coffer of breathtaking views, expansive hill-scapes, bugyals, ski resorts and lakes. Auli is an exceptional nexus of joy and romance. It is ideal for the dedicated mountain lovers, thrill seekers, and backpackers. It is also one of the emerging favorites among all honeymooners across the Indian landscape.
23. Sonmarg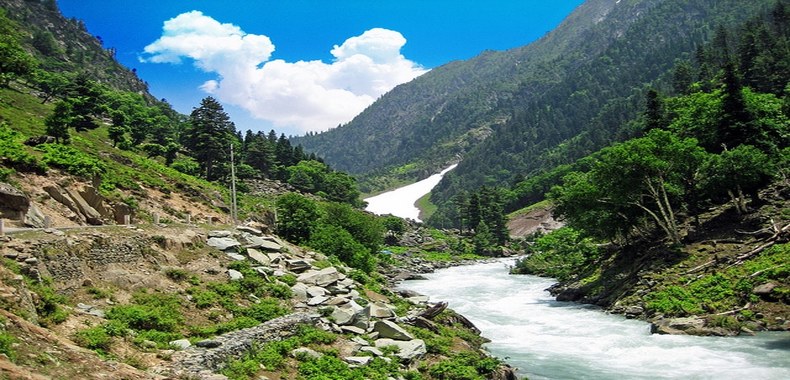 The Meadow of Yellow Gold is a slice of paradise. It lies close to Himalayan glaciers that contribute to its unique weather, terrain, and vegetation. It is an alpine valley that is close to the Jhelum River. With no permanent settlement, Sonmarg is becoming increasingly popular among thrill-loving honeymooners and campers. Spend a couple of days away from the city life. Find romance under an open sky. Stargaze with your loved one and explore the multiple trekking routes that originate from Sonmarg.
24. Mashobra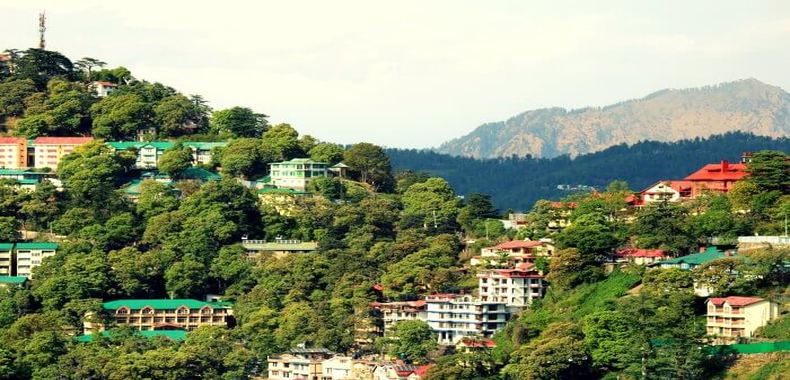 Mashobra is a tinsel town in Himachal Pradesh that can give you a kick of adrenaline. Almost all young couples who have an indomitable love for the outdoors and adventure travel love Mashobra. You can kick-start your honeymoon by camping in the wild and trekking across Shali Tibba, Fagu, and Chharabra. You can also choose to sail above the clouds with your significant other while paragliding. Rappelling, river rafting, quad biking and skiing are of course other things you can try to see who is more of an adventure addict between the two!
25. Matheran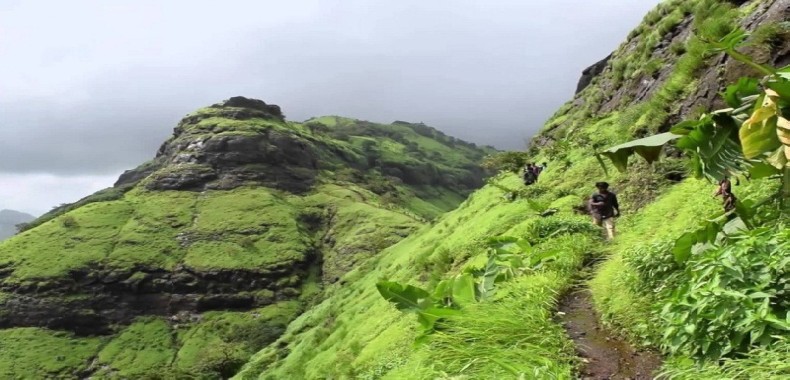 Although close to Mumbai, Matheran has all that makes a quaint hill station far away from the vicinity of a city. It is about 803 meters above sea level, and you will always find an envelope of rain clouds possessively embracing the hills. It offers some of the most spectacular views of the surrounding valleys, forests, and hills. The time after monsoon is the best time to visit Matheran. It is a beautiful, small getaway for people traveling to Mumbai or Pune for their honeymoons. If you love hikes and nature trails, you will surely enjoy this experience.
These 25 places are among the lesser explored, lesser known and unique honeymoon destinations in India. Due to the advent of the web and mobile devices, no spot remains genuinely undiscovered anymore. If you want a romantic honeymoon that will give you the chance to get close to your love, then give any of these places a try before others find them. So, what are you waiting for? Get ready to plan the best trip of your lifetime!